Dear Diary: A day in the life of content creation
Getting creative today: a day from the perspective of content creation master Mirko.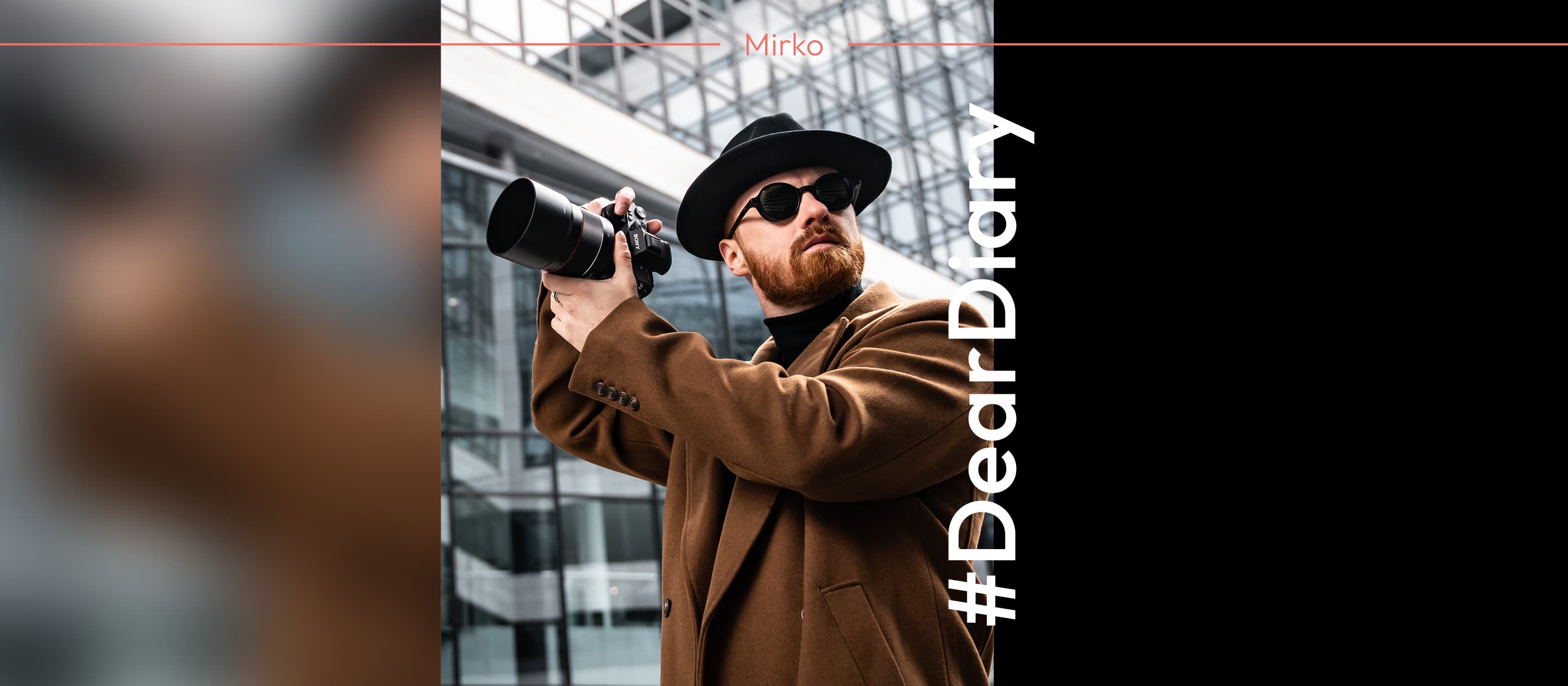 Click - it's in the can, or how do the pros say it? Today we're going to look over Mirko's shoulder and get really creative. Raise the curtain on content creation with Mirko.

Hello, dear Mirko! 
Hi, I'm Mirko and what I always have in my luggage are camera and smartphone. Without it, nothing works for me, because I am responsible for the conception and creation of content for Flank 7 and our customers.
Let's start with my tasks, shall we? The core of my work is the creation of photo and video material for our customers or, as I said, for Flanke 7 itself. In most cases, the content is used for the customers' social media channels or for new websites. Content creation also includes pre-planning the shoots and creating photo and video scripts (so that the shoots run smoothly 😋). In the days following the shoots, the material created must of course be edited, cut and prepared. Besides creating and editing content, I'm also in some meetings with clients to present them the topic of content creation for social media, and how important it has become in the meantime, and to exchange ideas with them about this topic. So I am a contact person for customers around content and therefore also with the content marketing team.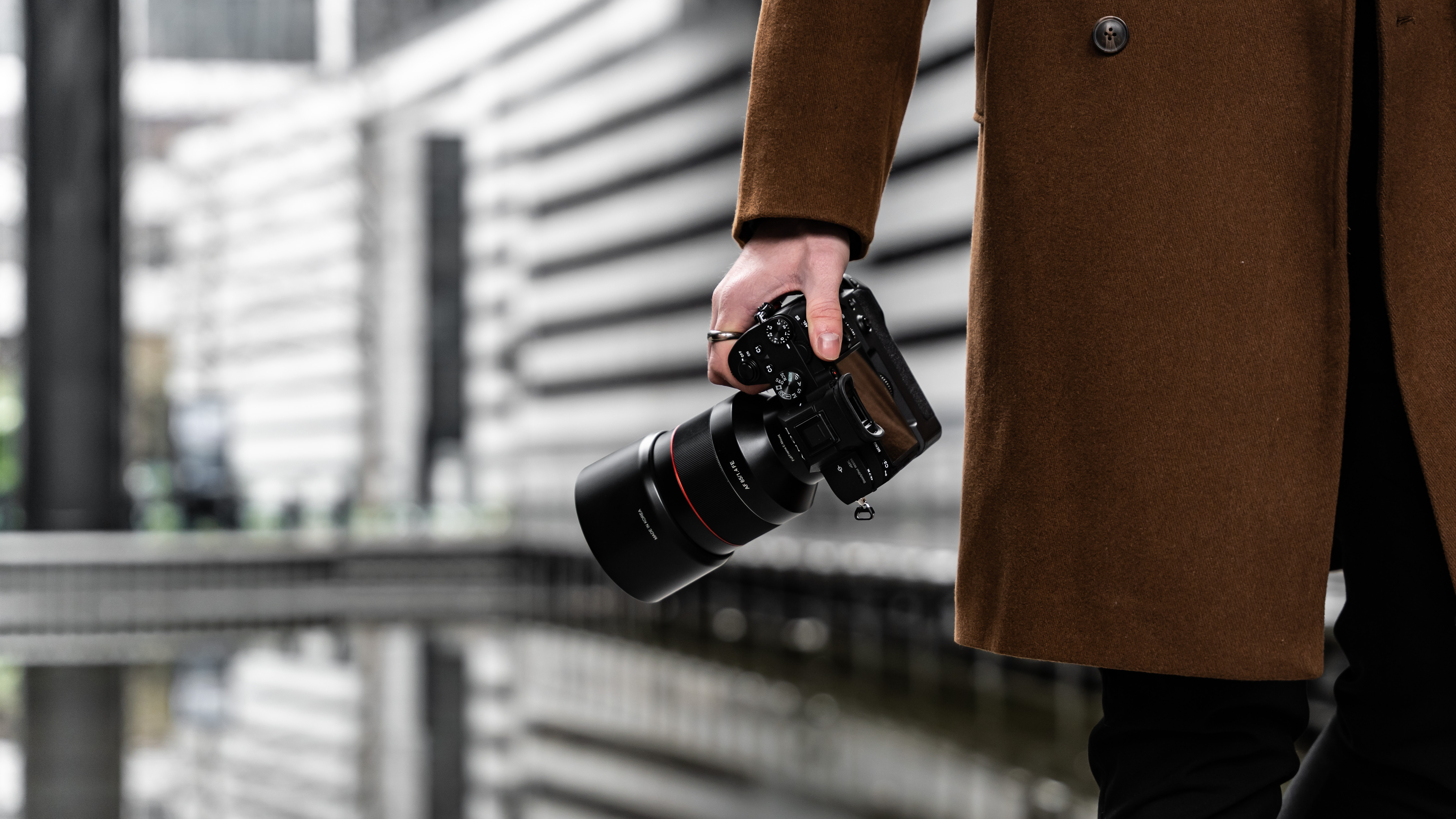 My week in a nutshell 
I think I'll describe that using a "typical" day. Even though there is no such thing as a typical day and there are different and new tasks every day, I do have a rough routine. And it starts with the alarm clock ringing at 6:15 am. Then - how could it be otherwise - I get dressed, freshen up and try to wake up in parallel. 😅
Around 06:55 I jump in the car and then it's off to the agency. With good traffic, it takes me 40-45 minutes, because I live a little further away from the agency. Not as far as my colleagues from Superfarm, Munich or Romania, but not just around the corner. 
Before I go to the agency, I go to the bakery to get coffee and a pretzel. Absolutely essential, because that's when things really get going. Breakfast and coffee are a must, and so the day can start for me at about a quarter to 8 o'clock.  
I start by checking Asana (our task management and project management tool), answering emails and looking at the weekly calendar to see what's coming up for the week. I usually have one to two, sometimes three photo or photo shoots per week. And these are then also prepared and planned in the follow-up to the daily tasks.
After shoots at the client's, it's super important that I back up the files as quickly as possible so that nothing gets lost. The editing is then scheduled for a day later and nothing should disappear.
Sometimes I still have internal meetings or I'm preparing for the next day. But my week is basically characterized by the fact that I'm on site with the customers and we produce there. Or sometimes I fly to Greece or Slovenia to create special content there. So it's definitely varied. 
After work, as long as there's no Mario Kart being played at the agency 😉 I head back home. Due to traffic, however, that can sometimes take an hour. At home I have a coffee and then the second part of my life starts, because I also have my own social media channels, which I regularly maintain with new content and that also has to be planned, prepared and shot. 
The nice thing about summer is that it's light longer and then you can shoot a video in the evening or relax on the balcony to edit the collected material from the weekend. 
I also go to the gym 3-4 times a week - for 3 years home gym and jogging were on the schedule, but since recently I'm back in the gym. At 10 pm it's over for me for the day and at 11 it's off to bed 🙂.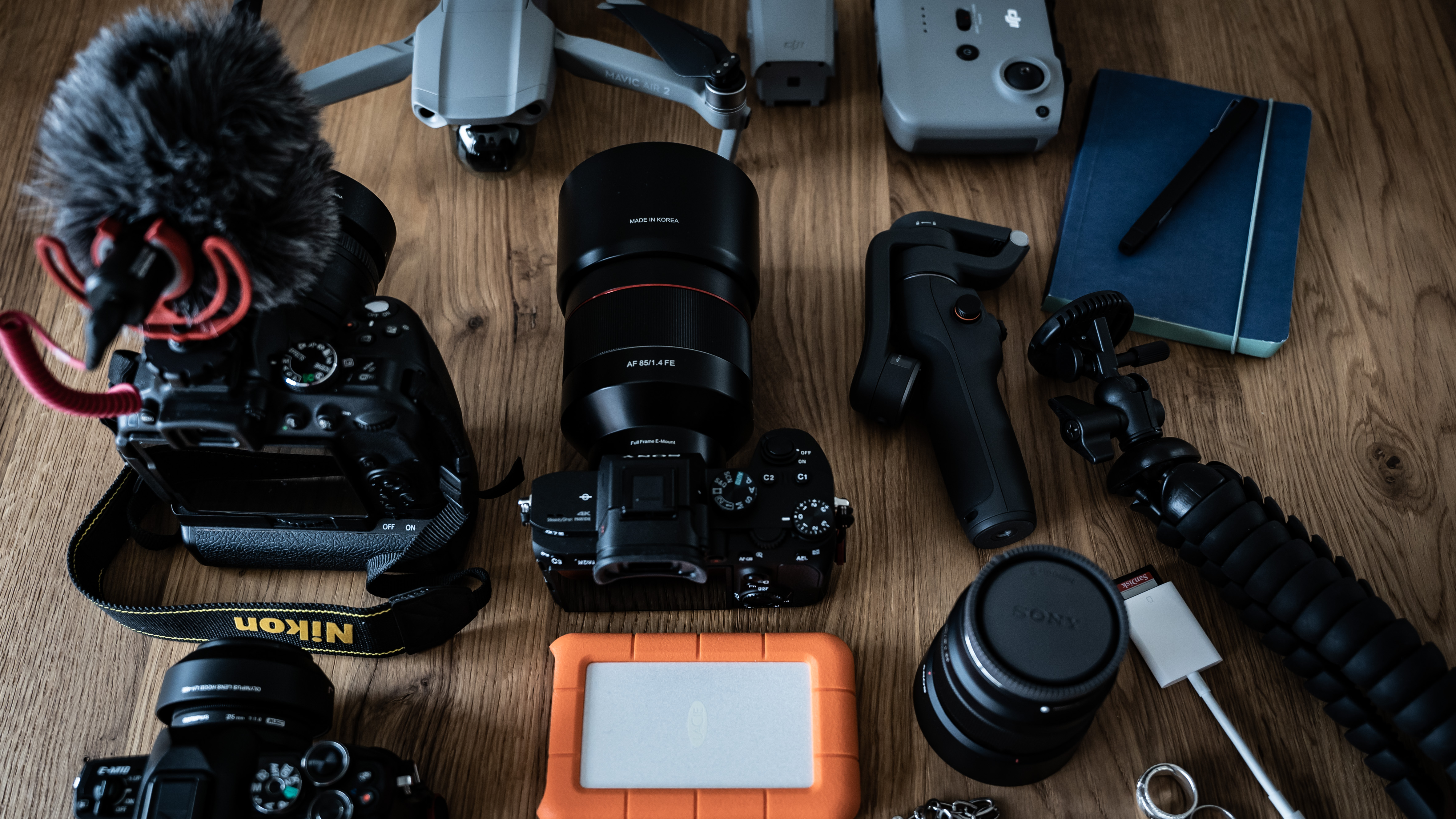 What I Love to Do 
That's clearly the core of what I do - creating photo and video content. That's why I came to Flank 7, where I could turn my passion into my profession. 
If you go a little bit into the depth of photo and video creation, then it's a lot of fun for me to swim a little against the tide when it comes to the content of the content and to get really creative here. Sometimes I think it's really cool to move away from typical video types and create something different for the customer, where you might not immediately see a parallel to the customer in terms of the subject matter. But then it usually does. 😉 I think in this area a bit more than just a video.
I think in this area to work a little outside the box is very important and also leads to a "WOW" effect with the customers, because they might not have expected this kind of content for their company directly.
But it is also always interesting to exchange ideas with customers about content and content creation. And in many cases, it then becomes apparent how much potential is still slumbering undiscovered at the companies. 
Besides all the work around this topic, I always enjoy the time in the agency on site! Fooling around with colleagues, playing a round of Nintendo (only after working hours, of course 😉 ) or loading up the Nerf guns 😄.
All in all, a super working atmosphere and a strong team climate!
Thank you, dear Mirko, for taking the time to give us an insight into your work at and for Flanke 7. We'll continue with a new "Dear Diary" soon.
Looking for articles on marketing, WebDev and design? Or even tips, tricks and tools? Well, that's great, you'll find it in our blog - right this way.