Social Media Tool Comparison
In this post, we'll take a closer look at tools that are designed to make social media management easier and can be used in the day-to-day operations of businesses and agencies.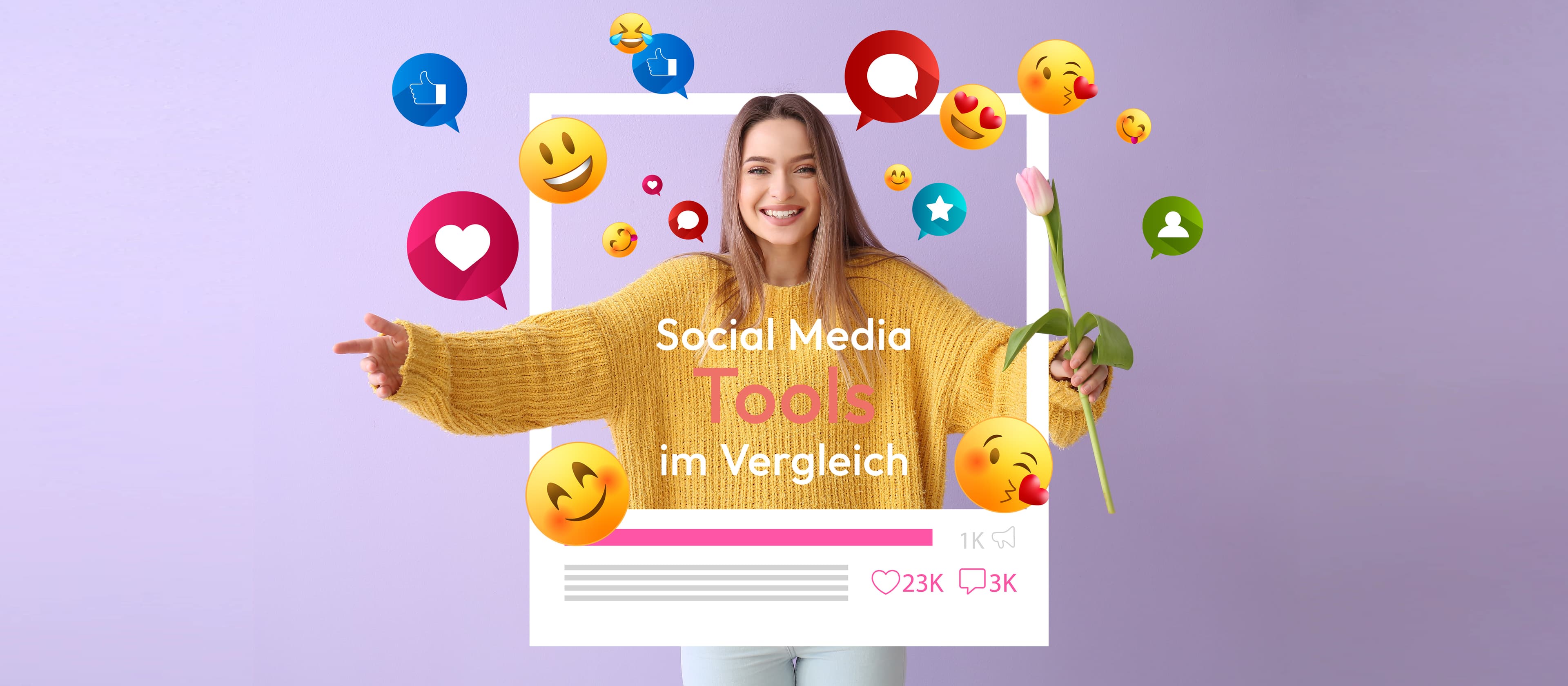 4.62 billion - that's the number of users of social networks in January 2022. Social media has an enormous influence on our lives, and for many people it even determines their daily lives. You can earn money with social media as a private person or as a company or brand, you can inform yourself, exchange ideas, and meet new people. The possibilities are enormous. Social networks originated from blogs and forums. There, people exchanged information and asked or answered questions.
With Facebook, the breakthrough also reached the masses and people began to publish and share their lives on the Internet. So it's no wonder that companies are also active there and use social networks as a channel to address potential customers.
If you want to learn more about social networks like TikTok or BeReal, feel free to stop by our blog. There we have posts describing and introducing the two platforms. We also have a post on the topic of influencer marketing that explains exactly what it is all about.
In this post, we'll take a closer look at tools that are designed to make social media management easier and can be used in the day-to-day operations of businesses and agencies. 


Social Media Tools  
Buffer is a tool that is suitable for beginners. It allows you to manage Instagram, LinkedIn, Facebook, Twitter, Google, Pinterest, Shopify and even TikTok in one platform. The tool is best known for scheduling posts. Users can start with a free version and use the accompanying app (both iOS and Android). Buffer can also be used to pre-plan Stories on Instagram. It is an editorial plan with a user-friendly interface and quick start. Those who want to use Buffer fully can choose between different packages: $5/month for professionals, $10/month for teams and $100/month for agencies. With the paid options, users have a few more features, such as the analytics function or the ability to build their own landing pages with Buffer. 

Later is a social media management tool that supports Instagram, LinkedIn, Facebook, Twitter, Pinterest and TikTok. Its main purpose is to schedule, post and analyze content. In addition, Later has a "Link.in Bio" feature that includes a mini-website in the Instagram or TikTok profile, making the content clickable and making it easier and faster to buy. Later is launching with 3 pricing models: $18/month to organize the various profiles of one business, $40/month to organize up to 3 businesses, and $80/month to organize up to 6 businesses and their social media profiles simultaneously. Later also offers an app and is very user-friendly. 


Let's move on to one of the market leaders in social media: Hootsuite has been on the market since 2008 and has more than 18 million customers worldwide. Just like Later and Buffer, the tool offers the possibility to plan, post and analyze. In addition, it is also possible to get in touch with customers directly and exchange messages. Hootsuite enjoys its popularity because it virtually maps the various social networks in one tool and makes them manageable there. Social commerce and social selling are also possible with Hootsuite. If you want to learn more about social commerce and selling, you can take a look at this blog post. 
Hootsuite also supports the ability to run ads. It is in the world of tools rather something for marketing professionals and agencies, beginners should approach slowly. In terms of pricing, it starts with €49/month for up to 10 social media accounts that can be operated by one user. If you have more users and want to manage more accounts, you can either pay 249€/month, 669€/month or you can make an individual agreement with Hootsuite about the price, but also about the functions of the tool. 


For a lot of people, Social Pilot is one of the best tools, because it offers a wide range of functions at a low price. Already for 21€/month, up to 10 social media accounts can be managed. What's particularly interesting is that Social Pilot allows you to pre-schedule up to 500 posts - simply by creating a CSV file that contains all future posts. Social Pilot also supports idea generation: content from other channels can be curated to decide whether the content from others can be presented on one's own channel in a modified form. Various usage rights can be granted, making it possible to work together on the platform even with larger teams. Anyone who would like to take a closer look can take advantage of the free test phase of Social Pilot.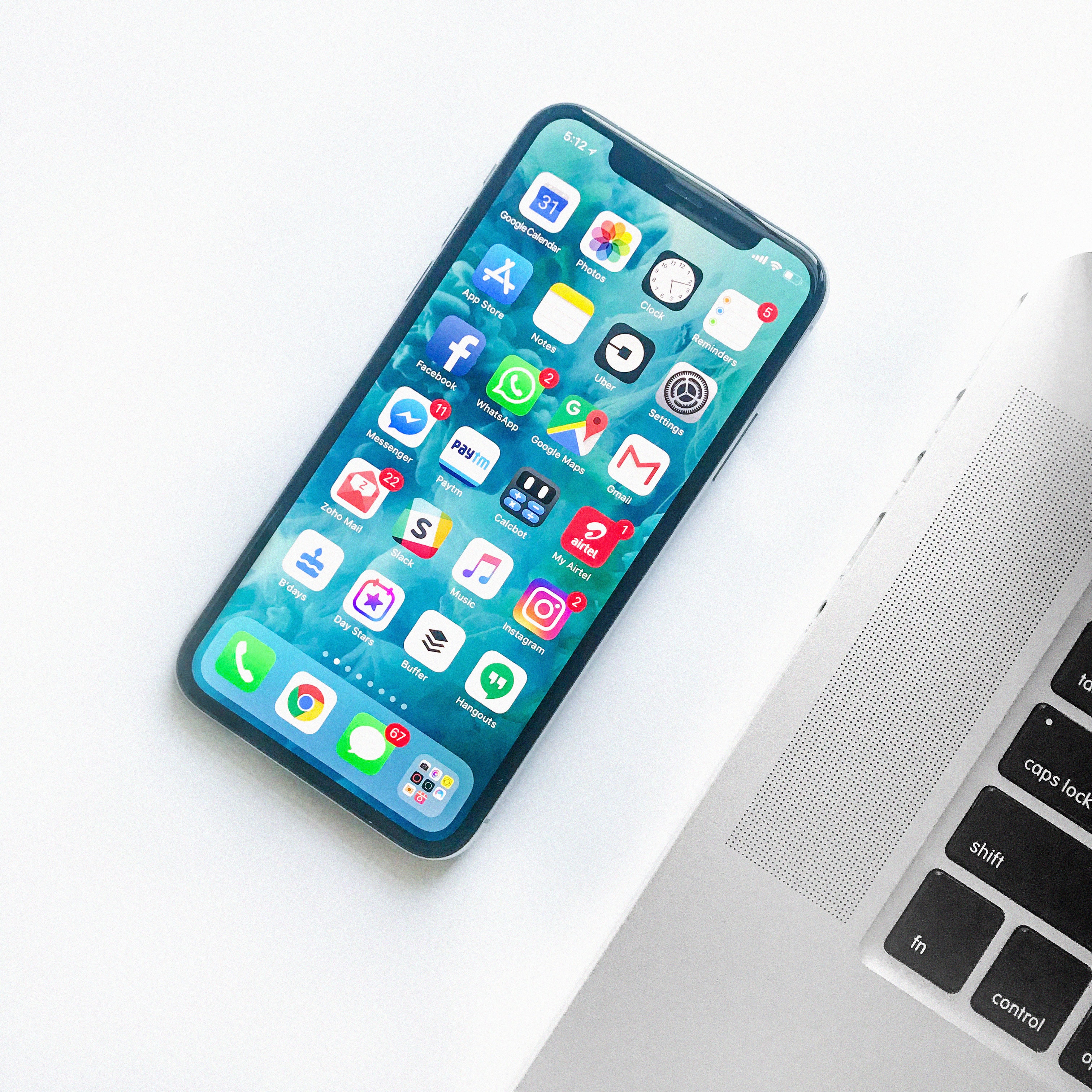 This tool is used by over 31,000 social media managers and describes itself as an intuitive all-in-one solution. In addition to an inbox function, it also offers planning and social media monitoring, reports can be created and the ROI can be measured. Agorapulse also offers an independent tool for agencies. In terms of price, the tool starts at 0€/month for beginners, 79€/month is paid by small teams, 199€/month is paid by agencies and, just as with Hootsuite, Agorapulse also offers the possibility to make an individual agreement regarding price and functions. Depending on the package chosen, more or fewer channels are supported - the entry-level version can manage Facebook, Twitter, Instagram, LinkedIn, TikTok and YouTube. Agorapulse also offers other free tools in addition to its tool - you can find them here.

Another tool in the world of social media is Fanpage Karma. This tool was developed in 2012 and can be used both as a comprehensive tool, as well as only for reporting and analysis. Here, the tool scores points for its diverse options in reporting, design and choice of format. Whether Excel, PowerPoint or PDF - with Fanpage Karma you can really let off steam in reporting. In addition, the tool also offers a presentation and communication function, as well as research options and the possibility of community management. In terms of price, Fanpage Karma starts at 0€/month for Facebook use. At 49€/month, a network can be selected and those who opt for 149€/month and more will have access to an unlimited number of dashboards and profiles, community management and much more. 


Keyhole - a tool for analysis and reporting. Over 7,000 agencies and brands rely on this tool for brand or campaign reporting, hashtag analysis, and influencer marketing as well. With Keyhole you can analyze platforms like Twitter, Instagram, TikTok, Facebook, Youtube and LinkedIn and get information that is needed. Companies and brands that do a lot of influencer marketing can also benefit from Keyhole. This is because the reporting features specifically for this area give companies a much more detailed insight than, say, screenshots. In terms of pricing, there are a couple of models: profile analysis requires $39/month, while Social Listening & Campaigns requires $79/month. But if you want influencer tracking or are looking for an enterprise suite (i.e. a personalized one-stop platform), you can negotiate an individual price with Keyhole as well. 
If you want to look at other tools to compare the functions and the price-performance ratio, you can of course continue to browse - the market is huge and there are many providers. The Influencer Marketing Hub has an article in which 27 tools are compared, Hubspot examines 15 tools with different focuses.


Summary 
If you are a company or brand that is active in social media, you can get automated support and make your work easier with the help of a social media management tool. Depending on the required functions, the choice should be made accordingly, because most tools differ not least in price. However, the market of social media tools is large and therefore there are many alternatives, options and price models. 


More about tools in comparison, e.g. on the topic of SEO and SEA, can be found here.