Smarter advertising: Native Advertising
The wolf in sheep's clothing?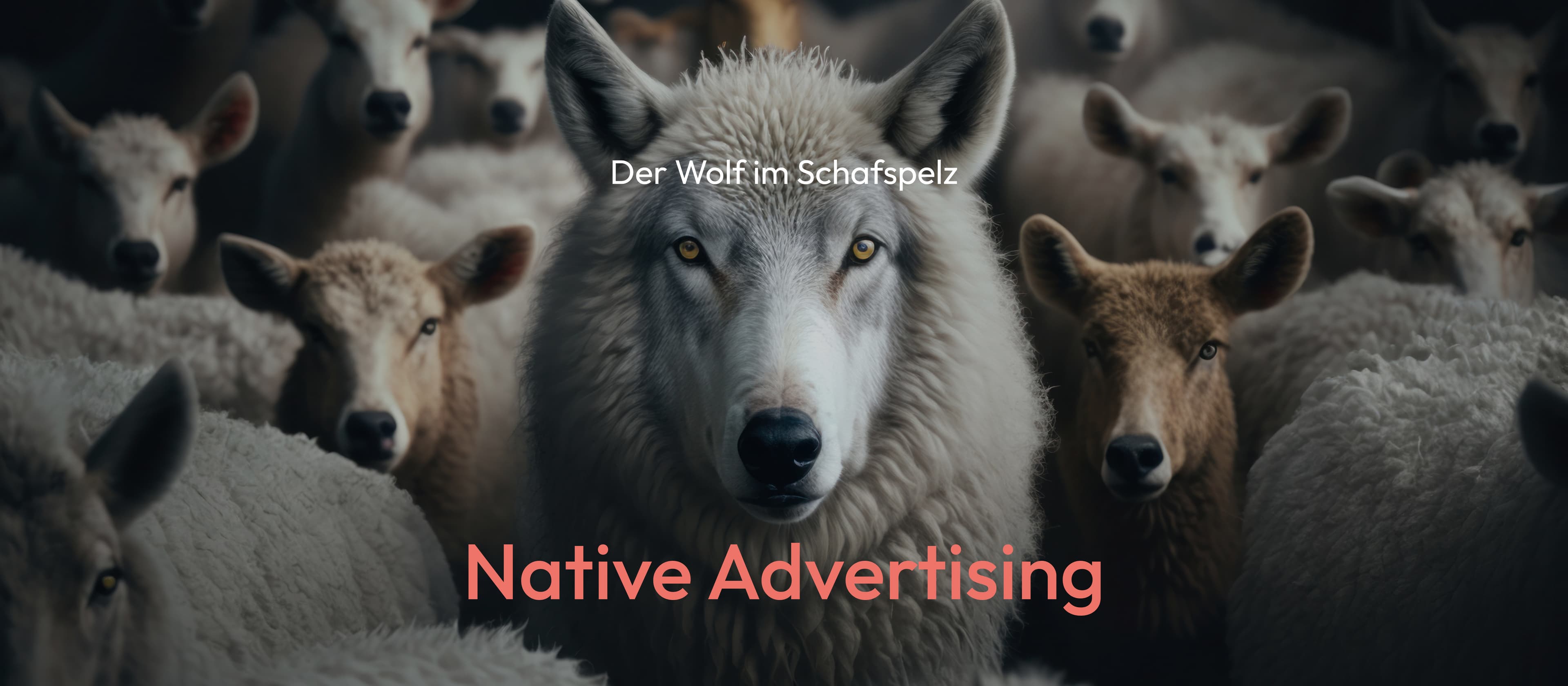 Drawing attention to one's own products and services, winning new customers or winning customers at all, retaining customers, increasing sales - these, among others, are the major goals of marketing and advertising. 
Everyone advertises, competition is fierce, and the amount of content consumed every day is constantly increasing. In the process, consumers become annoyed and advertising is perceived more and more as a nuisance. What can advertisers do? Can you "camouflage" your own advertising in such a way that it is perhaps not directly perceived as such? 
Yes, you can, and when you do that, you're moving into native advertising.


So what is native advertising? 
If we talk about native ads or native advertising, then for starters we are in the realm of paid ads. Native advertising is a form of online advertising that aims to seamlessly integrate ads into the editorial content or design of a website or platform. Hence the name: Native - as in "original," "untreated," or even "unchanged." 
The feed on social media, for example, thus remains unchanged in its appearance and advertising - in the context of Native Ads - should not stand out, and should not disturb the feed. And that is precisely the central objective of this approach.

What are the characteristics of Native Ads? 
All right, we've understood what it is - so how is it structured, or what do marketers who design native ads look for? 
On the one hand, Native Ads must integrate with the appearances on the respective medium through their appearance incl. sound in such a way that they do not stand out separately. But they should also be relevant to the respective target group and present useful as well as interesting content that does not just advertise something in a blatant manner, but informs, shares added value or even entertains. 
Native ads - despite the feature of seamless integration - have to be labeled as advertising in many countries for legal reasons. This can be done, for example, in the form of small annotations such as "Sponsored" or even "Advertisement". 
Native ads are not bound to one format; in fact, the reverse is true: the use of different formats is required for them to integrate into the feed. They must be adapted to the medium in which they are placed. 
The ad format should be placed and played out - ad managers of social media channels help with this - at least tailored to the demographic characteristics of the target group and also to the behavior. 
Measurement - of course, this is an issue - also plays an important role, because reactions (likes, shares, etc.) to the native ads can be used to determine how well the advertising has been "disguised".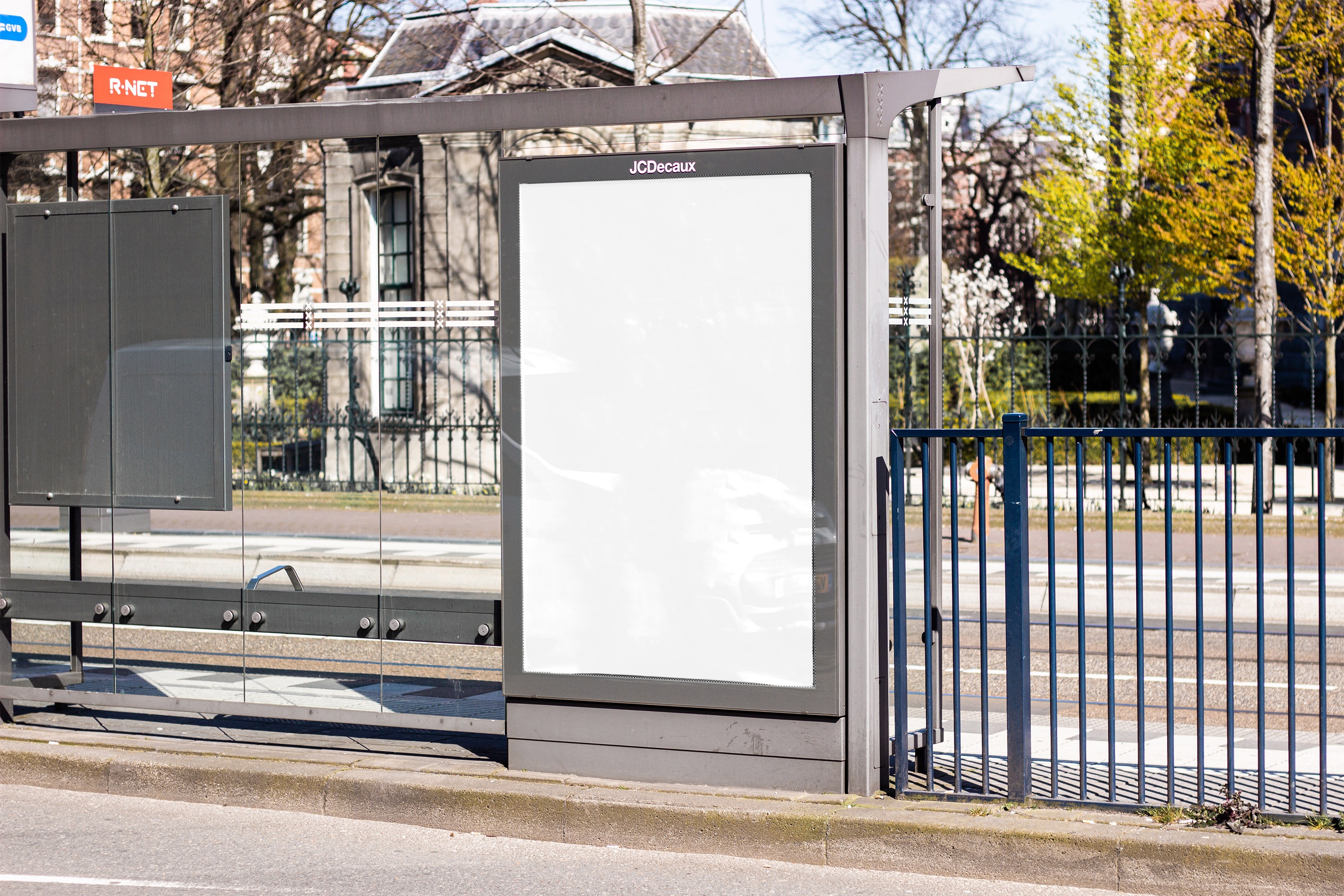 What are the advantages? What are the disadvantages?
Of course, how could it be otherwise - there is always a lot that speaks in favor of it, but there are also aspects that you should be aware of, which may lead to the choice of a different format, because in the individual case the disadvantages may then outweigh the advantages.
In any case, that speaks in favor of it: 
Better acceptance by users, because perceived as less disturbing. 

Higher chance of attention through natural integration 

Higher chance of engagement through relevant content 

Versatile and absolutely adaptable 

Targeted advertising and addressing of the target group 
What can speak against it: 
Trust → If an ad is not labeled as such, the advertiser may lose credibility

Overload of ads → too many Native Ads can also negatively impact a user experience 

Relevance → Native Ads are perceived as annoying if the content is not well prepared and does not fit the target group 

Cost (this aspect can always be a disadvantage with paid advertising)


Not to be used synonymously 
We've learned that the content of a native ad must be relevant to the target audience to make interaction more likely. Content marketing is also about relevance, but the terms must not or should not be used synonymously. 
While content marketing is a holistic and, above all, strategic approach that is about the fundamental direction of a company, native ads are to be understood as a tool, a means to an end. Native ads can be used as part of a content marketing strategy, but in conceptual terms they refer to a category from the field of "paid advertising" (paid ads).


Best Practices
Native advertising is nothing new anymore - it is sometimes more, sometimes less a part of marketing trends for one year or another. But basically it stays with us, because the amount of info that hits each of us every day is gigantic and it keeps growing. 
For some, however, native advertising is a new area - so we've done a bit of collecting and present our top 3 articles here, which also include plenty of real-world examples for inspiration: 
Summary 
Native advertising - the wolf in sheep's clothing or a very clever way to interact with the target group on a different level. Opinions certainly differ here, and it is precisely those who do not label their advertising as such that ensure that ethical questions arise. Native advertising should not be interpreted as a cover-up tactic, however, but should also be seen as an opportunity for anyone who really values providing the target group with relevant content. Even if this does not directly result in sales, but perhaps in the long term the bond is and remains stable. 

More articles can be found on the Flanke 7 blog on a wide variety of topics. Feel free to stop by.