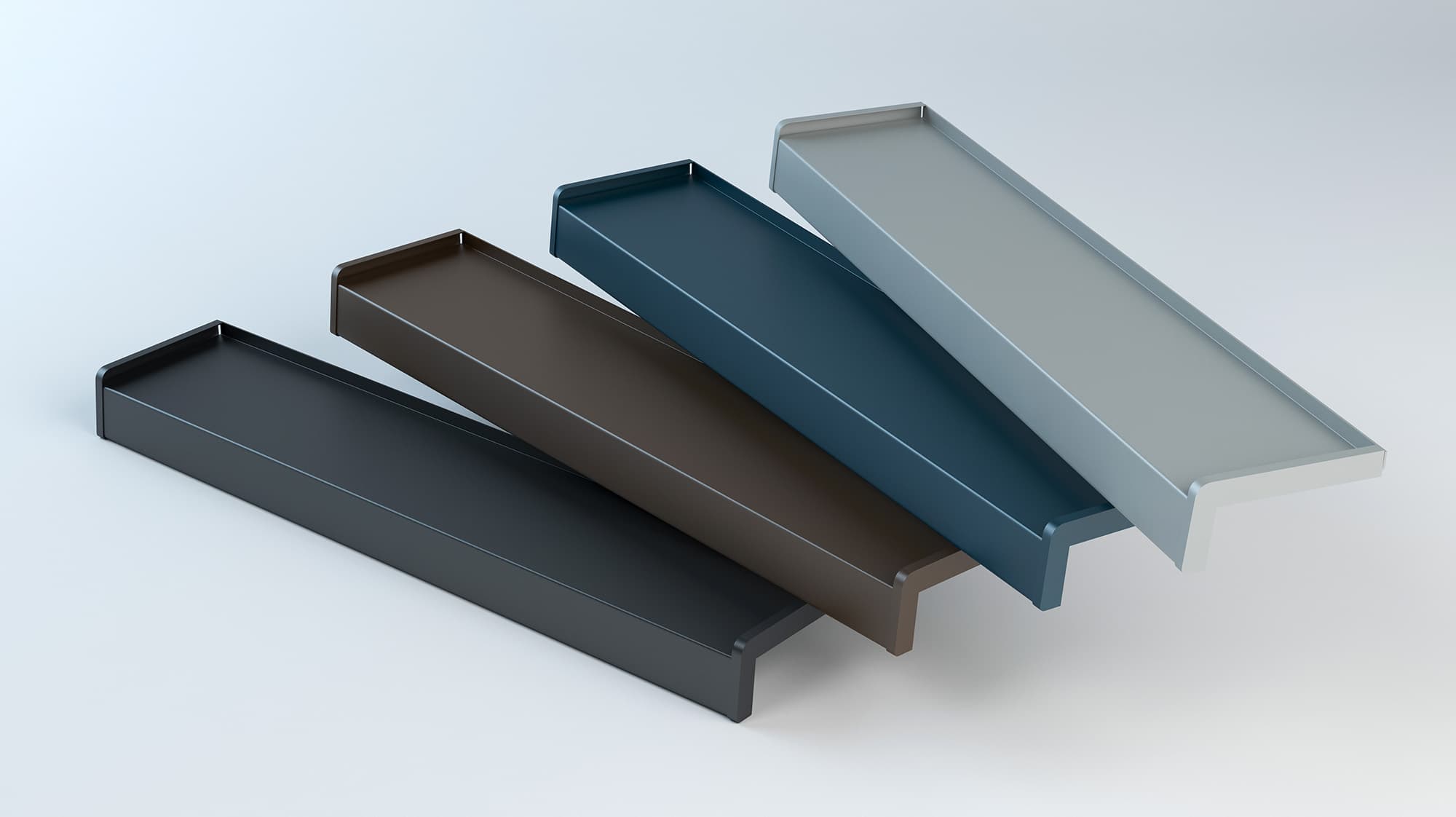 Ofschenka
Mission
Ofschenka GmbH from Welzheim in a medium-sized family business with a focus on the sale of window sills and accessories. All products were sold purely through the company's sales team and network. In order to develop the company further, there was a desire for additional possibilities for the sale of window sills and accessories, as well as the automation of parts of the sales department.
Solution
Based on the client's requirements and goals, we implemented a Shopware 5 web store including a custom product configurator. The product configurator enables customers to configure their window sills exactly as they wish for their project and to order them tailor-made online.
Thanks to an ideally coordinated system of webshop, merchandise management and production process, delivery times of 24 - 48 hours can be realized.
In order to reach the target group online, we started performance marketing at Google with different types of campaigns shortly after the webshop was published. The first step was to collect data before developing efficient campaigns that led to an enormous increase in sales purely through the store.
Project Scope
Implementation of a Shopware 5 webshop
Configurator for window sills
Conception and market analysis
Search campaign at Google
Smart Shopping campaign at Google Shopping
Current figures
All figures per quarter (3 months)
3,600 - 4,500 orders
1.7 million impressions
47,100 clicks
Conversion rate over 6.5
Expansion of the warehouse and of the team
online-fensterbank.de (in german language)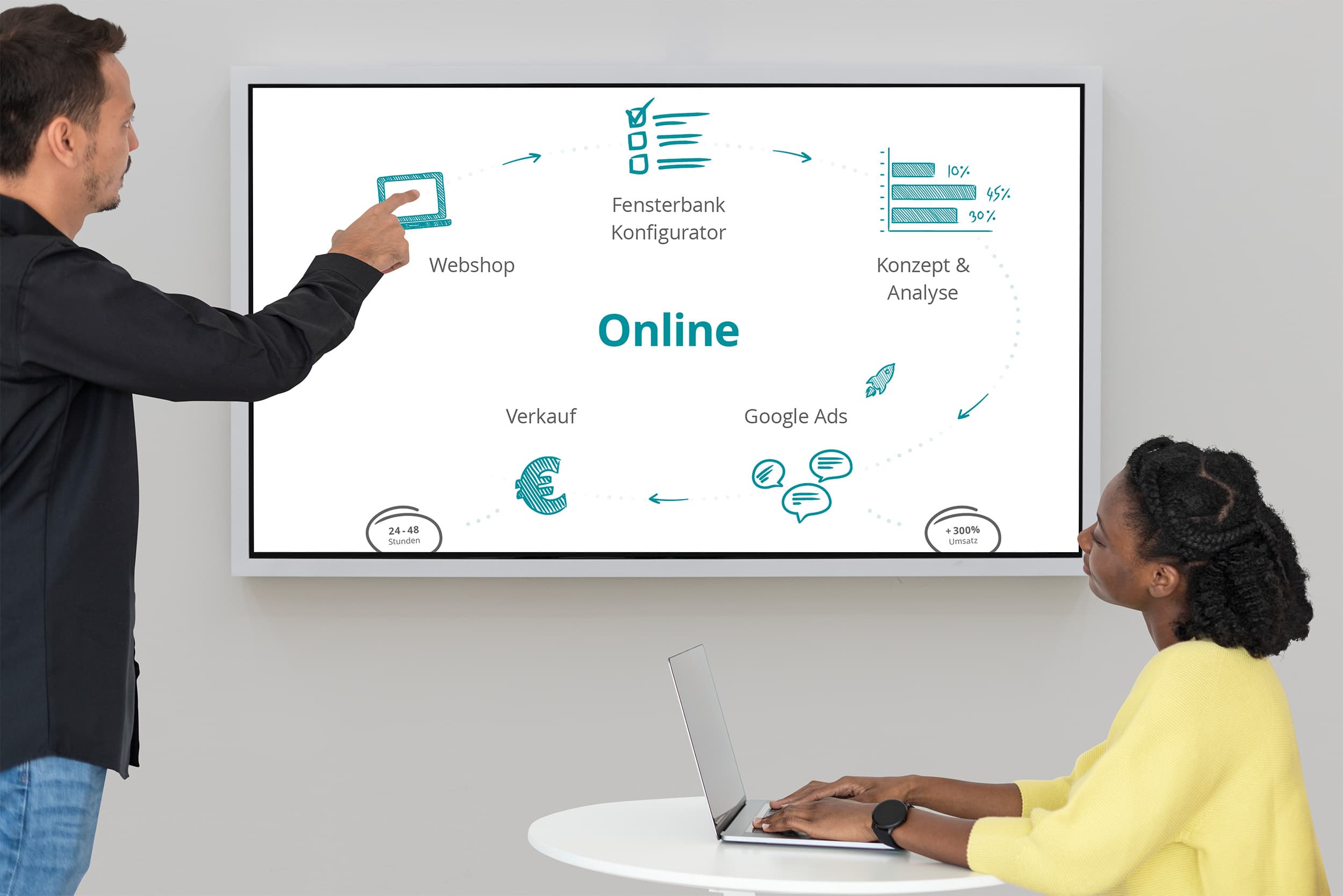 Start of performance marketing
With the launch of performance marketing at the end of 2019, we relied on various types of campaigns to generate concrete data on the target group and user behavior, but also to already generate initial sales.
The display campaign for window sills, for example, had the specific goal of attracting new customers who are not yet actively searching for the product but are already interested in it thematically. This runs through related topics such as house building, house buying or renovation. Visitors who had already found out about the products in the store but had not yet placed an order were reached again via retargeting campaigns. This ongoing reminder led to further sales, as the store remained in the minds of the prospective customers. In addition, we played out various search campaigns as well as a call campaign.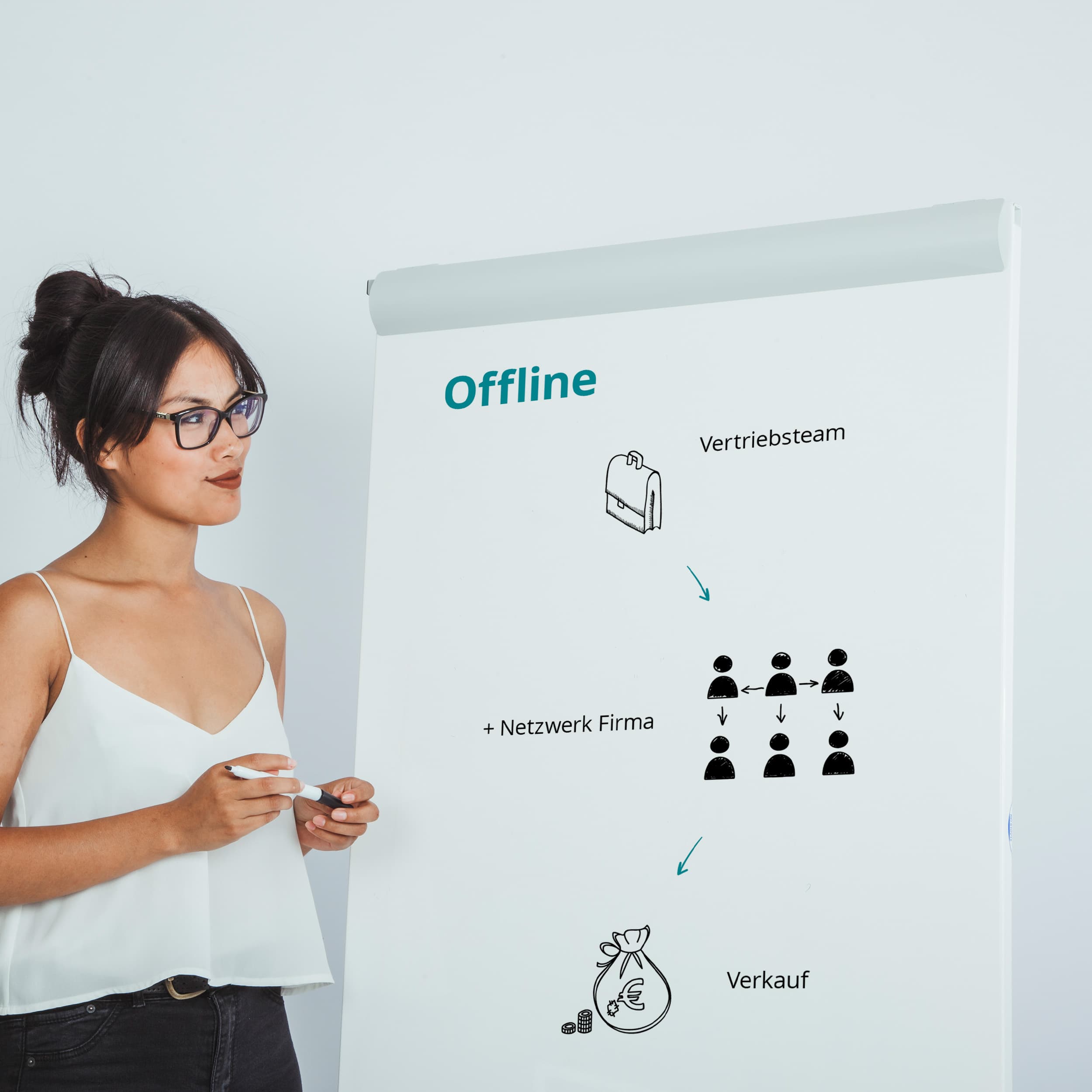 "The web store has become a central pillar of our business through performance marketing, with about 40-50 orders per day."
Ongoing development of the campaigns
In the course of our collaboration, we have continuously developed the Google Ads strategy in order to optimally adapt the results for Ofschenka GmbH to the capacities of the company. Even today, there is still great potential and the success story continues.
Search campaign for the store:
The search campaigns were optimized and reduced in content to a central campaign for the store. The campaign contains precisely fitting ad groups and ads for the most important keywords.
Smart Shopping campaign for the store:
Since February 2021, we have been using a Smart Shopping campaign.
A Google Smart Shopping campaign is a combination of a regular Google Shopping campaign and a retargeting campaign in the display network. Here, the ad composition of product images and texts is varied and tested to see which combinations work best. The advantages of the Smart Shopping campaign are that the bidding strategy is geared towards target ROAS and revenue maximization and that a higher conversion value can usually be achieved than with ordinary shopping campaigns.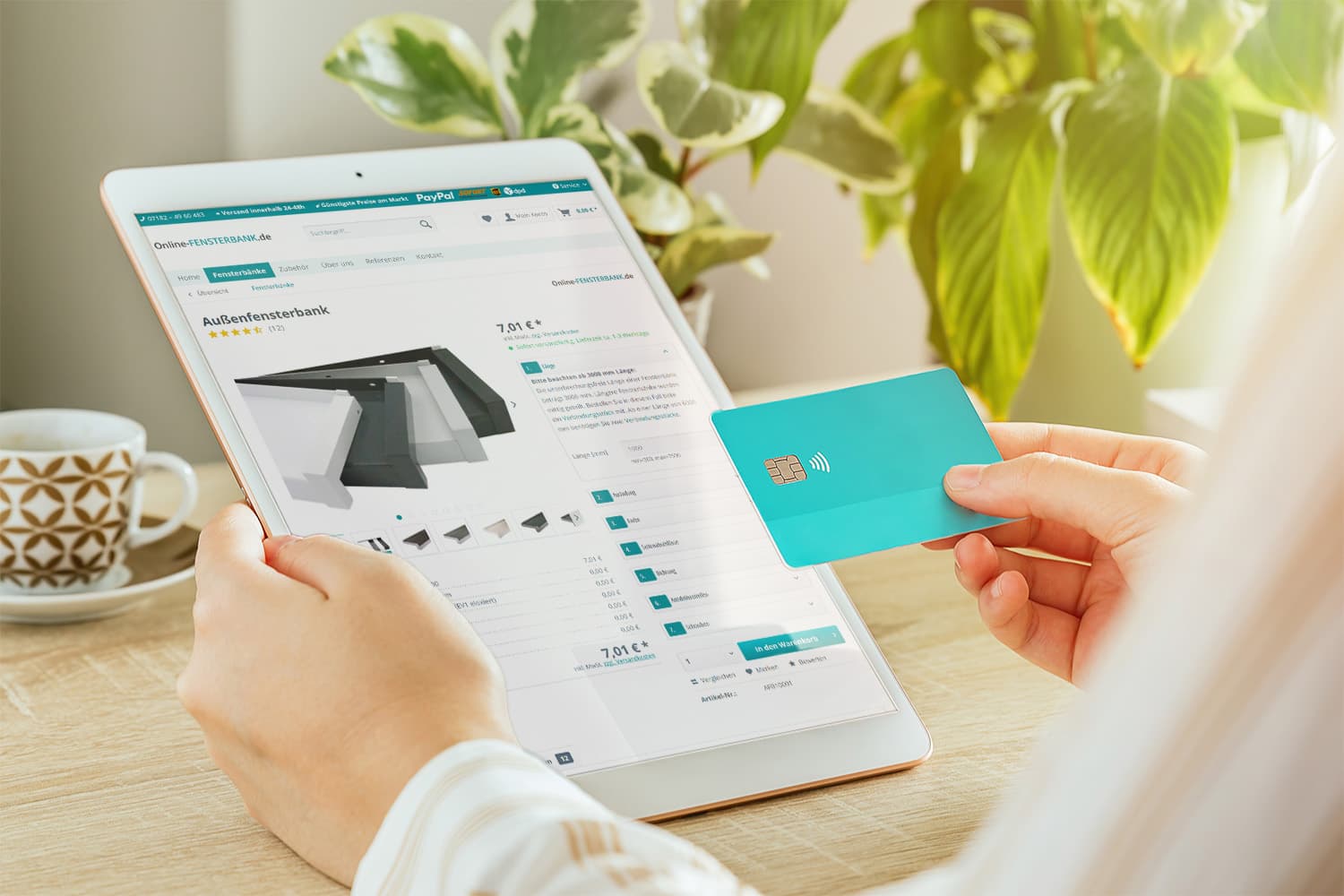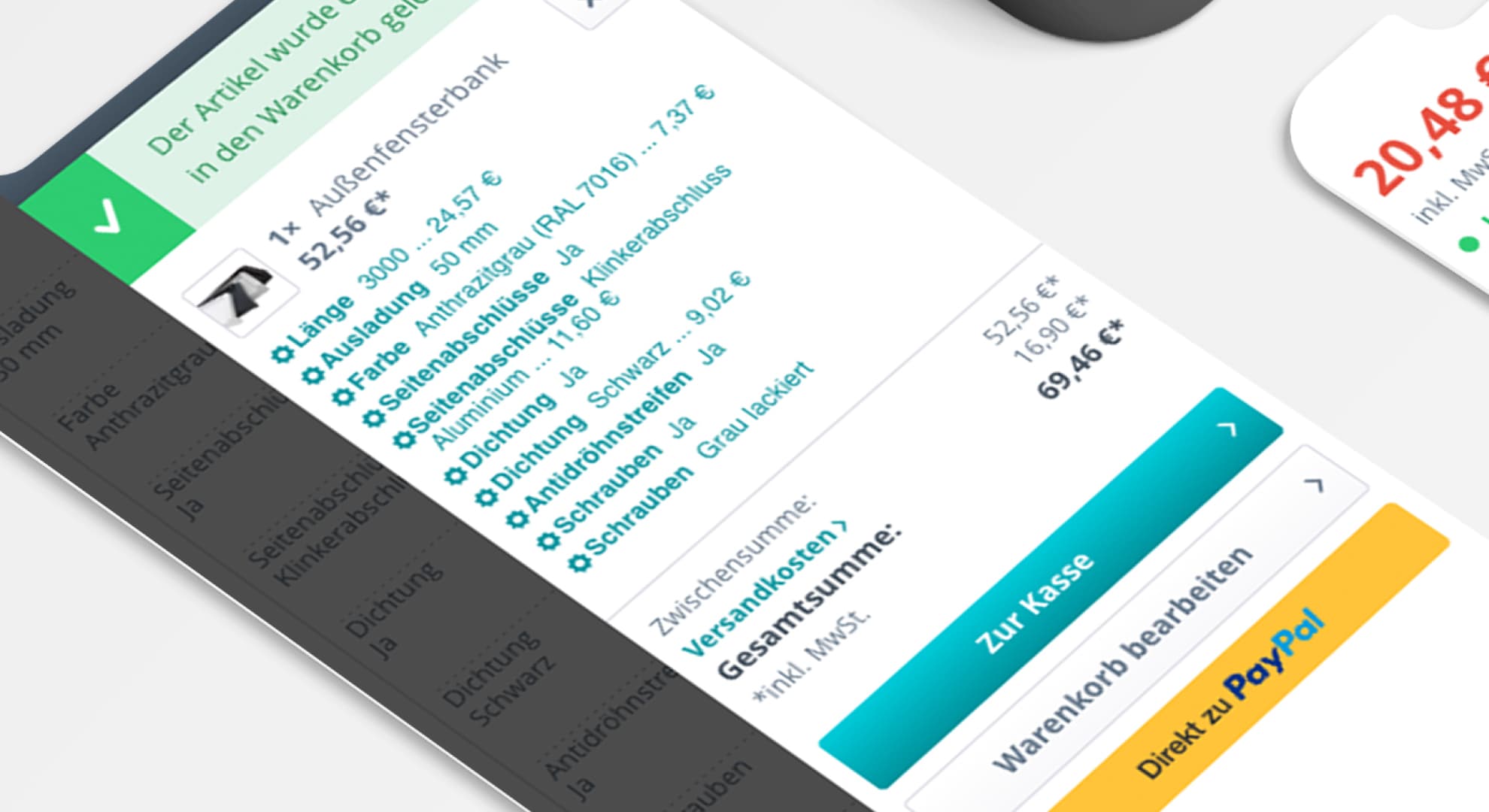 The success continues
We are currently working on new campaign types to optimize Ofschenka's online marketing for exterior window sills. Based on our potential analysis, the Ofschenka GmbH team is currently negotiating with a manufacturer of interior window sills to expand the product range to include these.
In the next steps, it is planned to integrate a suitable configurator for this new product group into the web store and to set up new campaigns for it.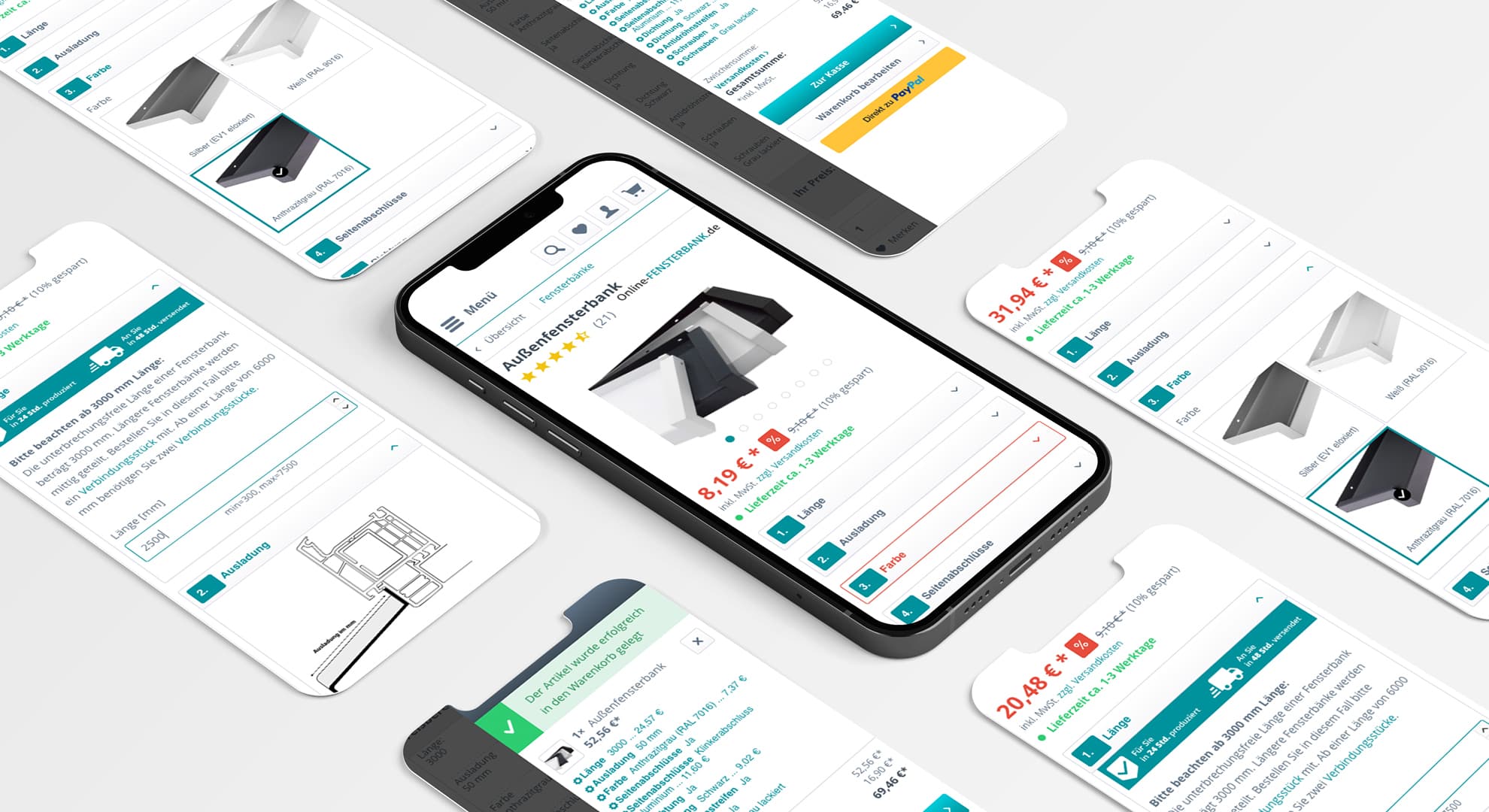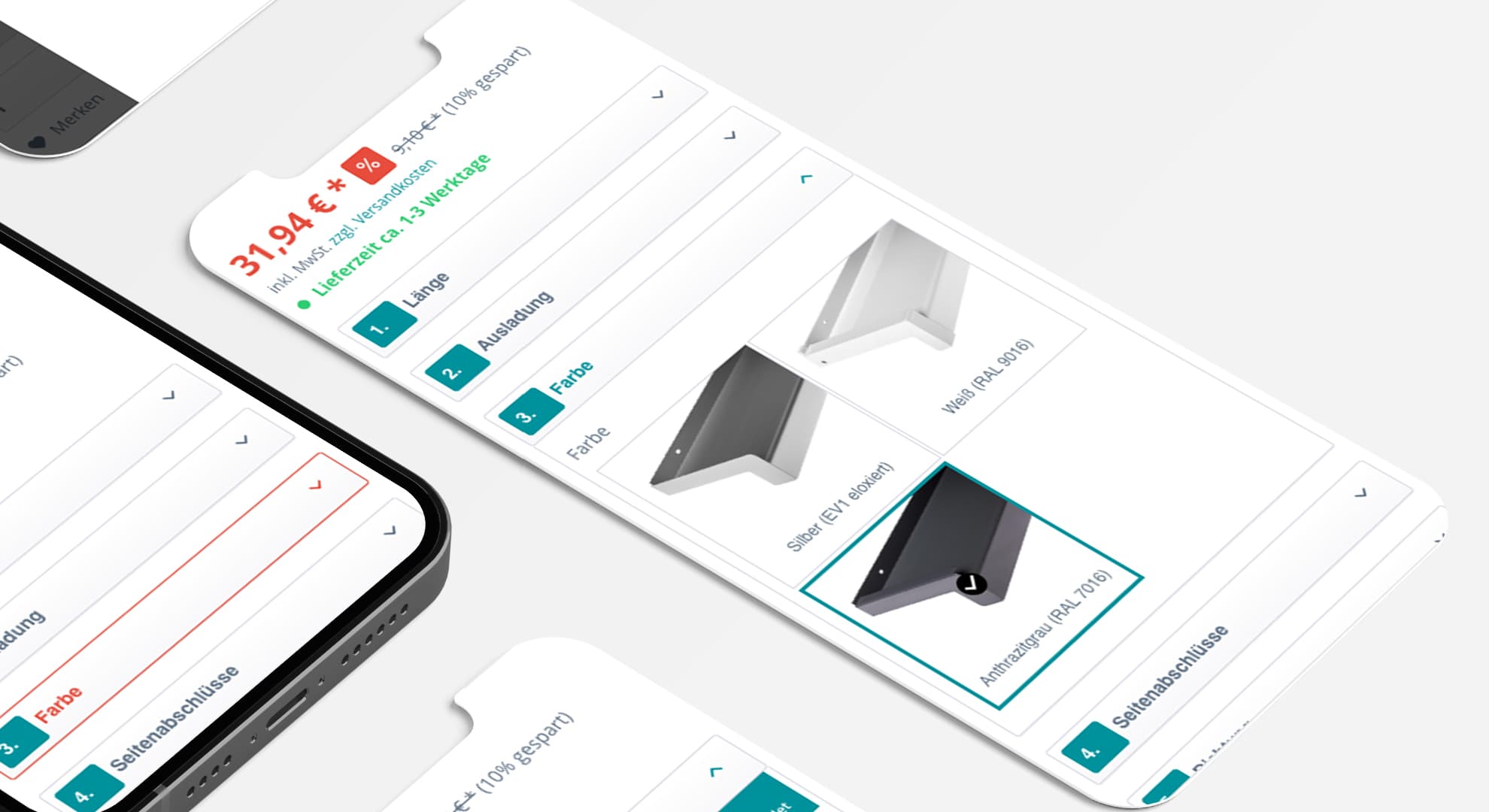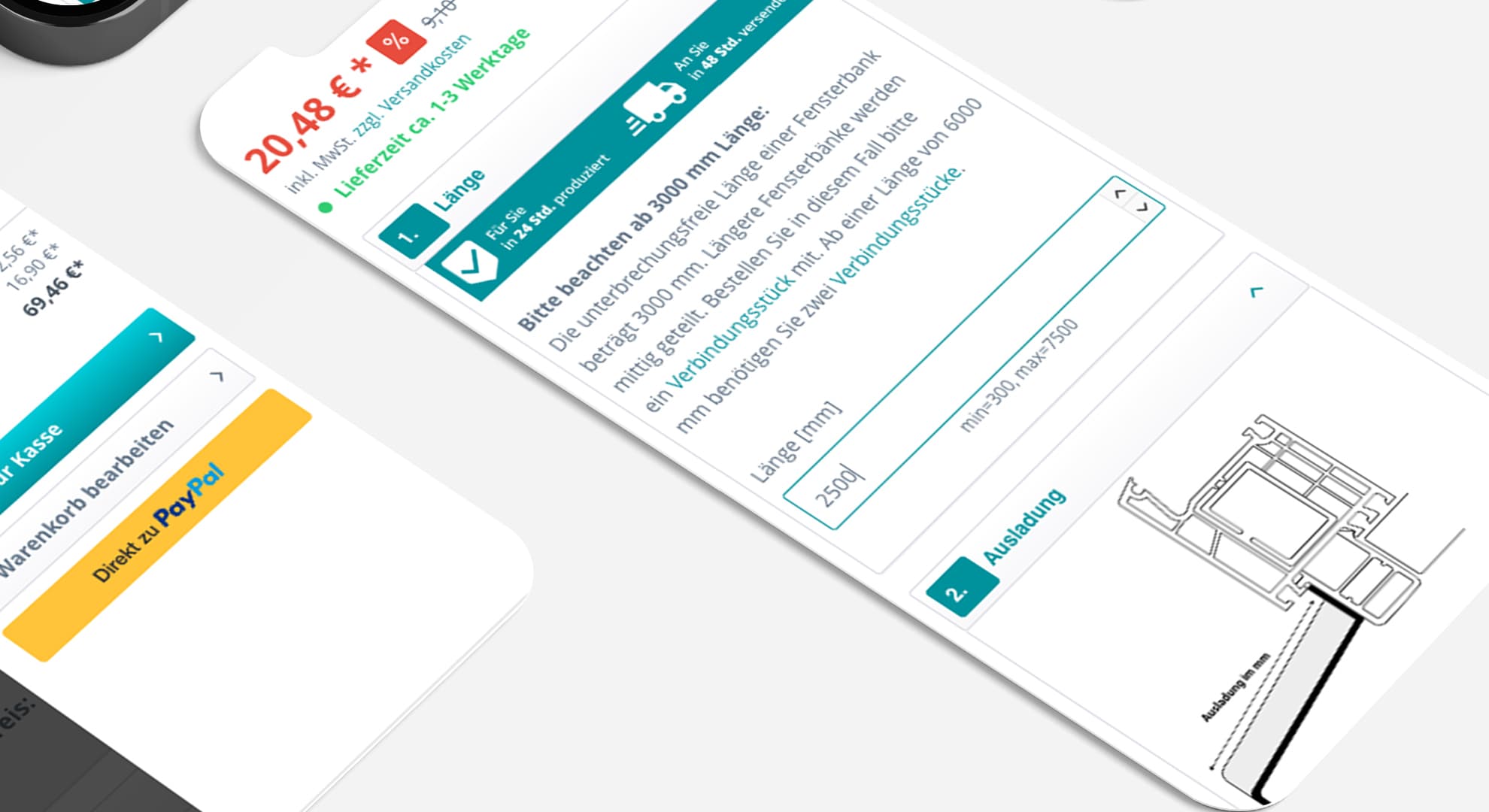 Do you like our projects?
Together we can also achieve your goals.