What is E-Mail Marketing?
Faster than carrier pigeon, courier and telegram - that's what e-mail is. Since 1980, e-mail has conquered the Internet all by itself. Since then, it has remained popular in marketing - why? Find out now.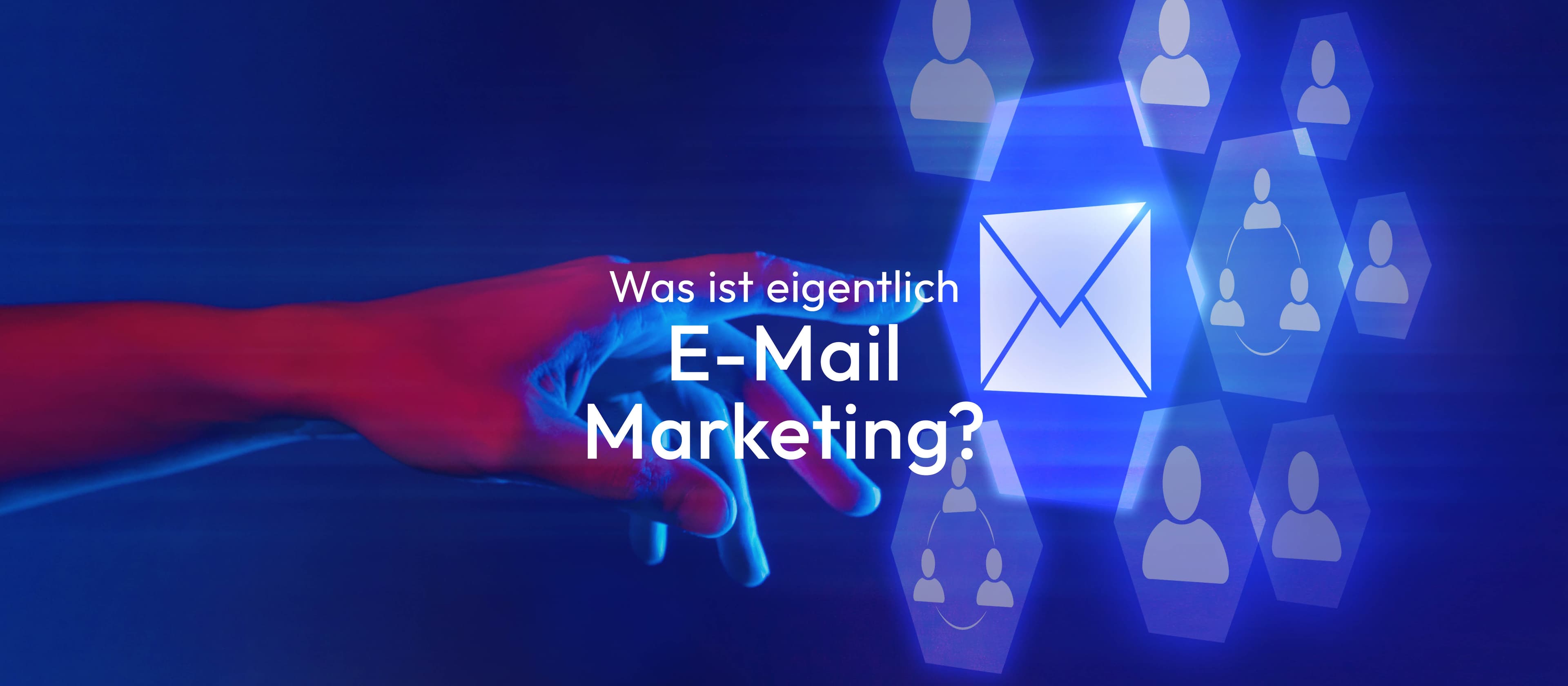 306.4 billion and 4200% - two numbers so absurdly high they sound made up? Seems like it, but in 2020, 306.4 billion emails were sent every day and 4200% refers to the ROI (return on investment) of email marketing in 2022: for every dollar spent, the return was $42. This 4200% also describes well why email marketing is so popular - the success compared to the invested capital is very high. 
If you want to learn more facts and figures, such as that 59% of B2B marketers prefer email for lead generation, that email influences the purchase decisions of 50.7% of customers, and that 37% of respondents rank email as the best channel for customer retention, feel free to take a look at this article. 
We'll get into the basics and benefits first - Let's go!

What is E-Mail Marketing? 
Email marketing is an online marketing tool that aims to create a personal approach and interaction with the customer via email. It is one of the most effective channels in the marketing mix, because this instrument enables personal, individual contact with customers. 
Email marketing has 3 main objectives: Generating traffic (for website or online store), strengthening customer relationships or retaining (or winning back) customers, and building expert status. Of course, there are other goals, but for the classification of the tool in the marketing strategy of a company, these 3 goals are very important. 
In B2C (business-to-consumer), email marketing is used a lot to create incentives for customers to buy in the form of discounts and test offers, thus increasing the number of conversions from a store, for example. 
In B2B (business-to-business), e-mail marketing is used to build long-term, sustainable customer relationships. 

How Business benefits from E-Mail Marketing 
When choosing the respective marketing tools, companies should always ask themselves whether it fits into the overall strategy, what the customers get out of it (what is in it for me) and whether the tool also fits the target group. 
E-mail marketing has a number of advantages: 
In first place is definitely the direct and personal communication channel with the target group and customers. 

In second place is personalization: thanks to the large number of tools available today for e-mail marketing, e-mails can be customized. 

Rank 3: Email marketing is a low-cost tool. Even if there are costs for tools, these are usually very low and therefore also possible for SMEs.

In 4th place is the technical understanding, because the implementation is simple and goes quickly. For email marketing, for example, you do not need programmatic knowledge. 

We award 5th place to: Measuring is quite easy and most tools already offer integrated services for this. 
In addition, with this tool you can reach customers in a few seconds and companies are independent of third-party providers when it comes to email marketing. 
⁠So the advantages are clear and what goals are pursued with it. But what exactly do you have to consider during the implementation?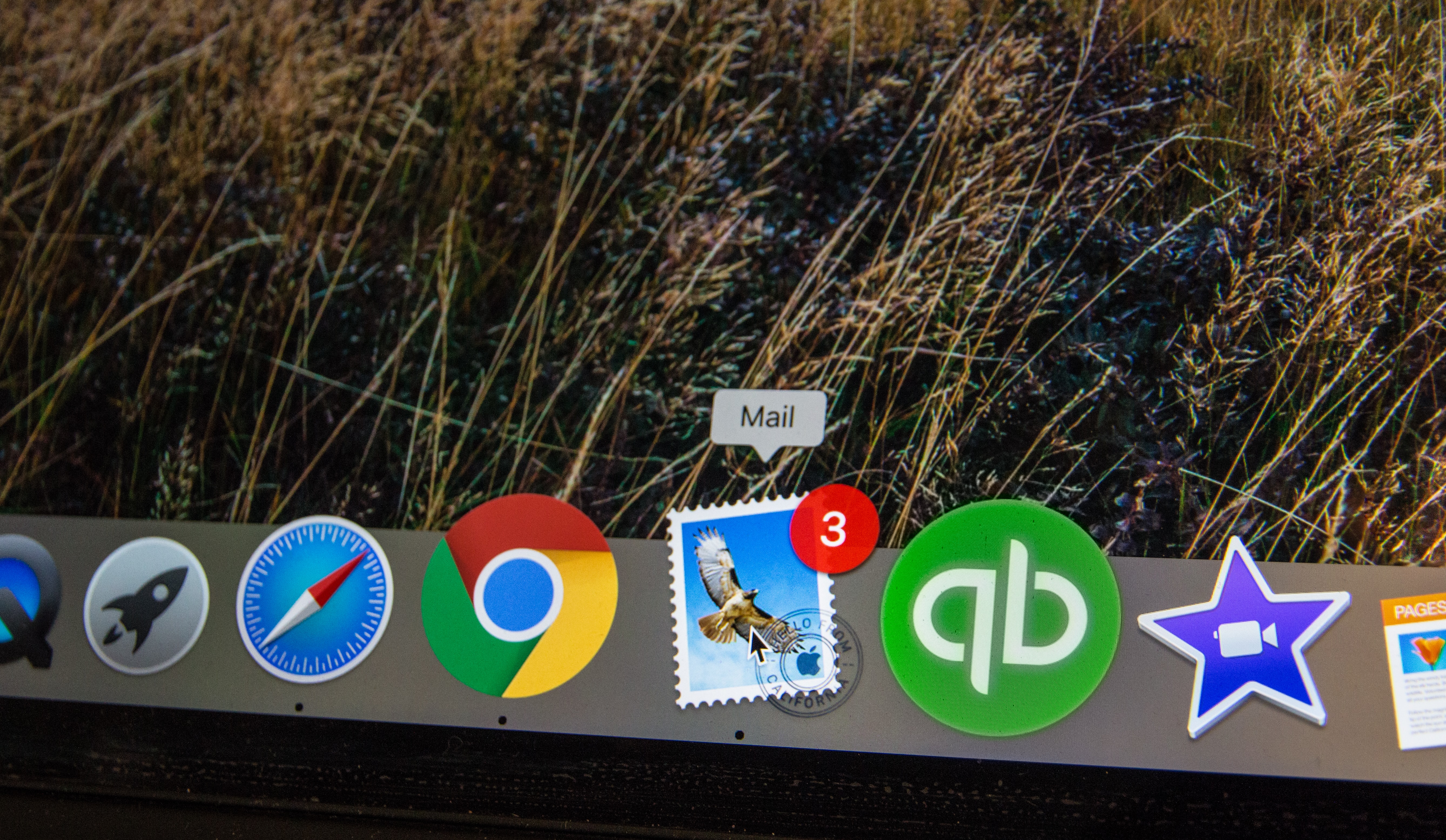 Tips for Design 
The number one rule in marketing is basically always: the goal of the campaign should be kept in mind - as well as the target audience. And to implement these two points in email marketing as well, there are a few tips to keep in mind when designing. 
⁠
The clear call to action 
With marketing action, the goal is to achieve conversions in the long term. A defined call to action with the help of a call-to-action (CTA) button is a component on the way to conversion.
The following should be considered when designing a CTA: 
The CTA should be short and concise. 

The effect can be strengthened by formulations of urgency, such as "only today". 

CTA buttons can be colored within an email with a contrasting color to attract attention. 

The CTA should be placed in the top third so it is not overlooked. 
Arouse interest right at the beginning 
Some emails are opened and read - but others are not. The first impression is directly related to this, because if you have a subject line that arouses curiosity and also builds up excitement right at the start, you increase the chances that the email will be opened and subsequently also read. 
⁠The subject line should be as short as possible, because less is visible in the mobile view than in the desktop view. 

Put on the customer glasses 
Here we come to one of the most important points, which does not only apply to email marketing, but must be observed in marketing in general. If you want to achieve that the customer is interested and that this interest remains, you should put yourself in the customer's perspective. The following questions can help: 
Why should the newsletter be subscribed to?

Is the customer offered added value and what is that? 

How does the information help the customer?

What language does the customer speak? 

Which needs can be addressed? 
For a personalized approach, some tools offer the possibility to address the recipients by name. For example, Natalie Huber does not receive an e-mail addressed as "Dear Reader". 

Whitespace for clarity 
If you are thinking about the visual structure of the newsletter and what kind and how many images can be used, you should also keep in mind that paragraphs and whitespace can provide more clarity and make it easier for the reader to read. 

Visual coding 
This tip also relates to the design and structure: in order to quickly generate attention and remain in the memory in the long term, it helps to reinforce the content of the newsletter with images. Subheadings, italicized text or even bold terms can also help with reinforcement. 
Corporate design and corporate identity 
Emails should appear in the familiar design of a company or brand. After all, color schemes are learned and they are an essential part of branding. But the company's own identity should not be forgotten either: Of course, the content should create added value for customers - but this should always be in line with the company's own values and ideas. 

Measurement 
This point is also very important in marketing: If you set goals, you should also measure whether and to what extent they have been achieved. 
⁠Many tools can already help here and provide clear key figures on e.g. opening rate, bounce rate, unsubscribe rate or click-through rate. 
⁠The results collected for this can be used step by step to improve the content - or to leave everything as it is, because the measurement has shown that many readers are interested in the content. 

Tools
For email marketing, there are now many tools that can help with implementation, planning, playout and subsequent measurement. We take a look at a handful here: 
If you're looking for other functions or can't make up your mind yet, you're sure to find what you're looking for in HubSpot's article, which presents 22 such tools and describes their key functions and advantages. 

The DSGVO 
In 2018, the General Data Protection Regulation (DSGVO for short) came into force and since then companies have been legally obliged to inform all persons whose data has been collected about the purpose for which it is being collected and how it will be used. In email marketing, this means, among other things, that customers must agree before they can be sent emails. 
However, it is also important that emails are designed to be GDPR-compliant. For example, the name and email of the sending company should be recognizable in every email, subject lines should refer directly to the content, and it must be visible at which point the subscription can be terminated by the reader. 
If you want to learn more about this topic, you can read here: DSGVO in email marketing.

Summary 
Email marketing as a tool is a great way in online marketing to get in touch with customers and prospects with little budget. The possibilities of a personal approach and diverse address make email marketing a "hidden champion" of marketing possibilities. 
The use of a tool also enables diverse design options and since many of these tools can be used free of charge, even small companies can benefit from e-mail marketing. If you want to dedicate yourself intensively to this marketing topic, you should (as it always is in marketing) think about the goals, the strategy, the implementation and subsequent measurement. 
⁠Great practical examples and inspiration can be found in this article by drip. Also tool providers like Rapidmail support with tips and tricks in design - like in this article. 
Stunning articles on other topics, such as content marketing strategy, can be found on our blog.