Unused potential - telling stories with data
Stories can benefit from background. What is data storytelling?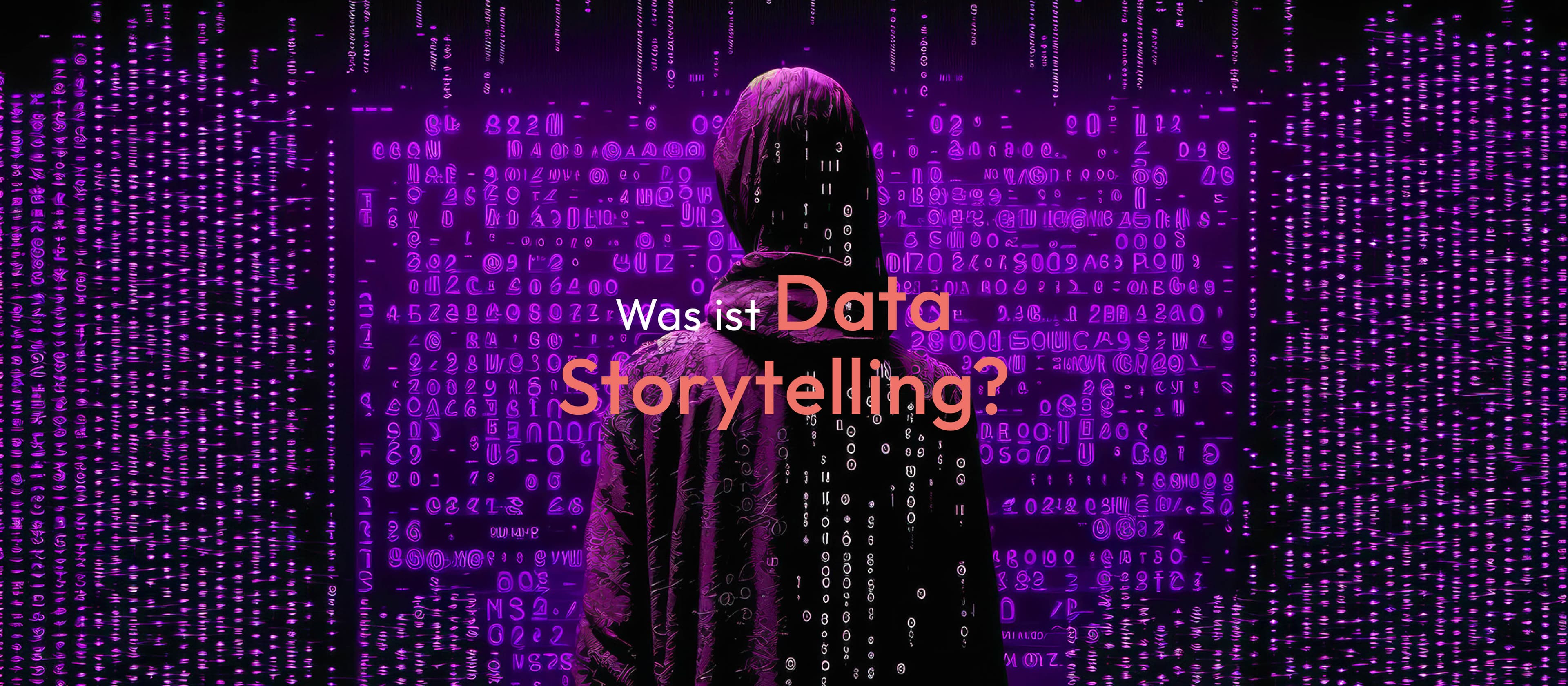 Stories have been around as long as humans have been around. We use stories to simplify our complex world, to give it meaning, to provide context, to convey experience. Stories provide insight and interpretation. With the moral of a story, we provide insights to help learn something. Stories are based on an idea that a clever mind has formulated and implemented - in a film, a book, a campaign in marketing. This implementation - storytelling - has a power that can be harnessed in many ways. The power of a good story? You can read about it here. 
We live in a time when stories don't have to be based solely on a creative idea - there's other untapped potential that can change the power of a story. Raise the curtain on data storytelling.

What is data storytelling?
Data storytelling is similar to "regular" storytelling in that it is just as much about an engaging narrative. The difference is that the insights that can be gleaned from a story are data-driven. This means that the message of a story is not based on an idea, conjecture or pure research, but on evaluated data. This data can be visualized and presented in an appealing way within the framework of a story - and thus also provide a basis for decision-making. A data-driven basis for decision-making.
You can also put it the other way around: evaluated data is given a contextual narrative to turn complex information into a story that is easier to understand. So at its core, it's about substantiating what you've read and seen and providing more transparency.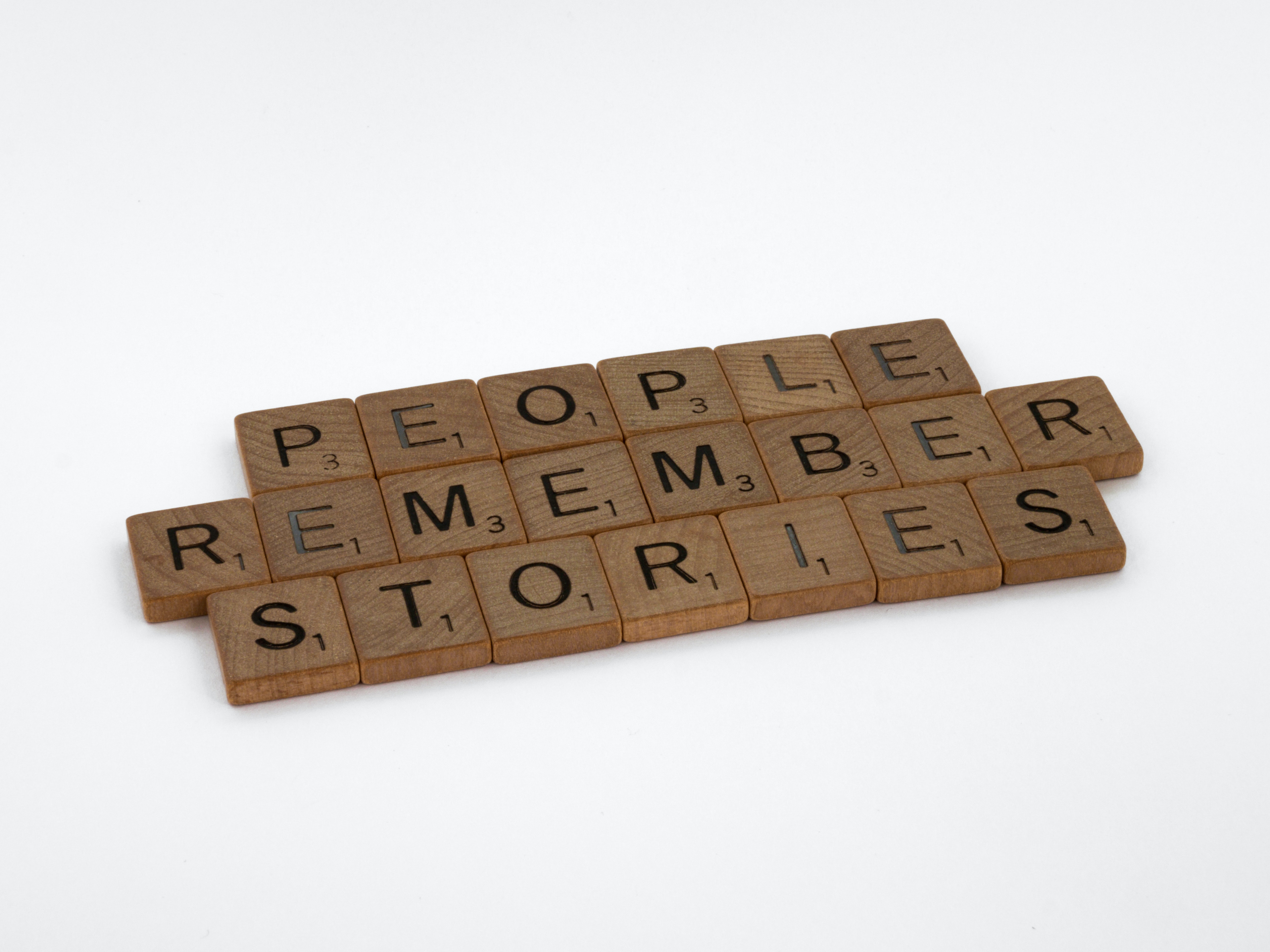 The Elements of Data Storytelling 
For data storytelling, there are three essential elements that every data story should include: 
Data 
⁠Of course, without data there would be no data storytelling. But this point should still not be underestimated, because the data should be complete, cleansed and valid. For many companies, this is not so easy. More and more data sources are emerging, the scope is growing, and integration is complex. There are also many data pools from public agencies that are not yet used by many companies. For the evaluation it needs know-how and experience, but the potential is huge and therefore definitely worth the investment. 

An explanation 
⁠Every story, whether with or without data, has a narrative arc - you can read about what that looks like in our article on "classic" storytelling. In data storytelling, there is also a beginning, middle, and conclusion with a suspense arc, but the plot twist, for example, can be based on the fact that the data being analyzed provides a new insight. Evaluating data is step one, then explaining it is step two - contextualized and adapted to the story arc. 

The visual preparation 
⁠The evaluated data should, of course, be visualized for the reader's illustration. Let's take the number "42." If it is presented in context through charts, interactive maps, graphs, or a combination of all, the meaning can be conveyed visually. A picture is worth a thousand words, after all. 


Data storytelling and the W-questions 
The W-questions - why, how, what, where, when. You often use W-questions to analyze a text, but for writing texts. It's a way of playing it safe as an author to make sure a reader's relevant questions are answered. And of course, there are W-questions in data storytelling that should be answered. They also - who would have thought it - start with a "W", but are related to data on a subject. 
The following W-questions can play a role in Data Storytelling: 

Who is the audience? 

What is the context? 

What is the goal?

What metrics were used? 

What visualization best conveys the information? 

... 
There are several other questions to ask here. If you'd like to read more here - SAP also goes over the W-questions in storytelling in this article. Ultimately, answering the W questions in Data Storytelling is about 2 aspects: Context and Transparency.
Summary 
For marketers and anyone who wants to use stories to convey information and perhaps influence decisions, there is untapped potential: data of (almost) every kind. Whether it's weather data that makes my decision easier, whether there's enough sunshine for me to invest in a photovoltaic system, whether it's data for marketers that can help place a campaign socio-demographically, or whether I learn which sensors in the smart home I can use and where to save energy: The potential is huge - and currently it lies fallow in many places. 

We are also in favor of more transparency, so we have listed our sources for this article here: SAP, Microsoft, Springer, Heise, Computerwoche and Relevanzmacher. 

More great content to discover? Right this way.