Part 1: What is Relationship Marketing?
The human beings around us inspire us and give us new ideas. Interpersonal relationships give pleasure, are a point of orientation, offer support and create variety in everyday life. People are not made to go through the world alone. We are looking for a helping hand and relationships that help shape our lives. Is it different for a relationship between a person and a company or a brand? How is this used in marketing? What role do transparency and values play? 
If you are looking for answers to these questions, you should continue reading.
What is relationship marketing?
Relationship marketing is a long-term strategy that places the relationship with the customer at the center of all actions, with less focus on promoting individual transactions. It is therefore a business process that seeks to build and shape a relationship with the customer, loyalty and the perception of certain values. 
⁠In this context, the company itself is a decisive factor within the relationship. So it also needs to take a look at itself and not just learn more about the customer. 

There are four phases: 
The first phase is also called the exploratory phase and the main task is to find out whether both sides (customer and company) can meet the respective needs. 

In the second phase, getting to know the customer, the company wants to show that it has identified the customer's needs and how these can be met by the company. 

This phase should be quite short, because in the third phase, the relationship building, it is important that the customer is satisfied and at the same time the company could show itself as it was planned. Here, so to speak, a "give-and-take" arises. 

In the fourth phase, the partnership develops, i.e. a bond between the two sides that can no longer be easily broken. The customer trusts a company and the company does everything in its power to retain this trust. 
These four phases are the theoretical basis for understanding what relationship marketing is fundamentally about. In practice, it is more complex, because just as every customer is an individual, a company should make every effort to be perceived as equally individual. 
⁠After all, a relationship is based on a connection, which in turn is created by emotions, is characterized by a reciprocal relationship, and has values such as reliability, transparency, trust, and respect as its essential basis. 

Why is relationship marketing important?

Relationship marketing focuses on building long-term customer relationships in order to develop brand loyalty. So what are the advantages of relationship marketing? 
Improve customer retention: Customer retention rates can increase if you are committed to and work to build relationships with customers. But it's not just retention in general that's important: relationship marketing can lead to satisfied and, above all, loyal customers. 

Innovation: The relationship with customers can also be used to create and drive new ideas. Companies that build relationships can tap into the creative potential of their customers, which is communicated via social media, for example.  

Better image: 84% of consumers prefer recommendations from friends & family to advertising. Companies can also earn these recommendations through good relationship marketing. 
In addition to these 3 aspects, relationship marketing can also have a positive effect on sales. But even detached from purely monetary aspects, the potential of relationship marketing is great.
Our world today is referred to as the VUCA world. This acronym stands for volatility, uncertainty, complexity and ambiguity. The acronym originated at the end of the Cold War to describe the state of the world. Today, it is mainly used to classify the difficult market environment in which executives operate. 
But it is not only executives who face this uncertainty, ambiguity, complexity and volatility. Consumers and potential customers move in the same market environment. Relationship marketing can be used as a means to create orientation for customers. After all, it is transparency and consistency that can counteract the feeling of uncertainty.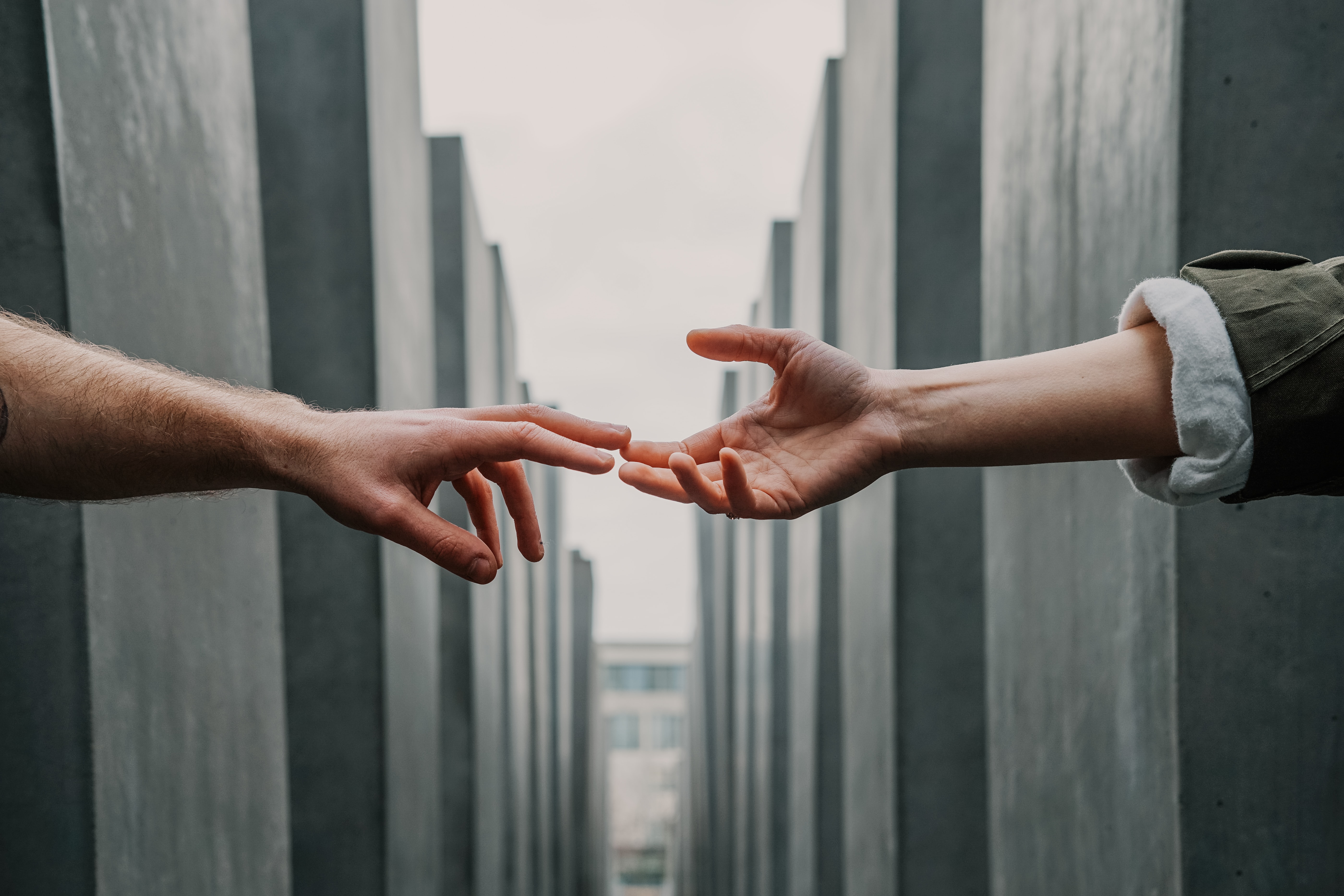 A connection between human being and brand 
Ultimately, the same is crucial for a good relationship between people and a brand or company as for an interpersonal relationship: reliability, transparency, shared values, exchange, respect, trust.
⁠We need transparency to build trust. We place trust in people we can rely on and whose ideas and ways of acting are at least similar to ours. We treat people with respect who also treat us with respect. 
⁠And it's the same way as in the interaction between a company or brand and a person. As a consumer, potential customer or interested party, we start to build trust when we have the opportunity to learn more. This is another reason why content marketing is a very important part of brand management today. You can find our article on it here. 
⁠Trust persists when brands deliver what was promised to the consumer. And it is reinforced when the ideas and values a brand espouses match or resemble what we ourselves find good. 

Brands need values 
Shared values can create a bond. The results of the 2021 "Meaningful Brands Study" also show how crucial this is: 73% of respondents say that brands must act for the good of society and the planet. 77% believe that brands should support people in times of crisis.
⁠At the same time, the desire for helpful content is increasing, because it's not only in times of crisis that people are looking for guidance. And about 48% of the content provided by brands is not meaningful from the consumers' point of view.
⁠Values create connection and orientation. This connection must be built and maintained over the long term. It is more important than ever for companies and brands to position themselves clearly and to keep their brand and value promises. 

A value based interaction between human and brand 
The fact that 73% of respondents expect brands to commit and act for the good of society and the planet is a clear call for an opinion and stance on social issues and the associated values. 
⁠In the long term, therefore, companies must clearly acknowledge what contribution they are making to protecting the environment and where clear deficits can be identified. 
⁠In the relationship between people and brands, it is therefore crucial that brand values are made transparent and communicated in a way that can be experienced. If a company is committed to producing little CO2, this must be made clear and comprehensible to consumers through appropriate information. 
⁠If a brand is committed to reducing production through child labor, this must be made transparent. 
⁠There are numerous "if-then" chains that would clarify this wish of consumers. However, the message is clear: what a brand or company stands for must be communicated and adhered to transparently. 
⁠This value-based interaction can also take place via social media. The Granini brand on TikTok, for example, shows how this can be implemented. The brand consciously takes a stand against homophobia and also chooses its brand ambassadors accordingly. The motto is "We like it colorful" and this is representative of a zero-tolerance approach to racism, homophobia and other forms of discrimination. 


Summary 
Relationships are important. And not only between people, but also in every other area of our lives. However, relationships need to be built and nurtured so that they are stable and healthy in the long term.  This is just as true for people as it is for the relationship between companies and customers. 
In this article, we have dedicated ourselves to the topic of relationship marketing and values. In part 2 of this series of articles, we will look at the topic of brand personalities to show what role you can have in relationship marketing. 
You can find more exciting articles from us here. Interested in amazing Designs à la Carte? Take a look at our showcases to find out more.