Take a Look - Design Trends 2024
What can we expect in design in 2024?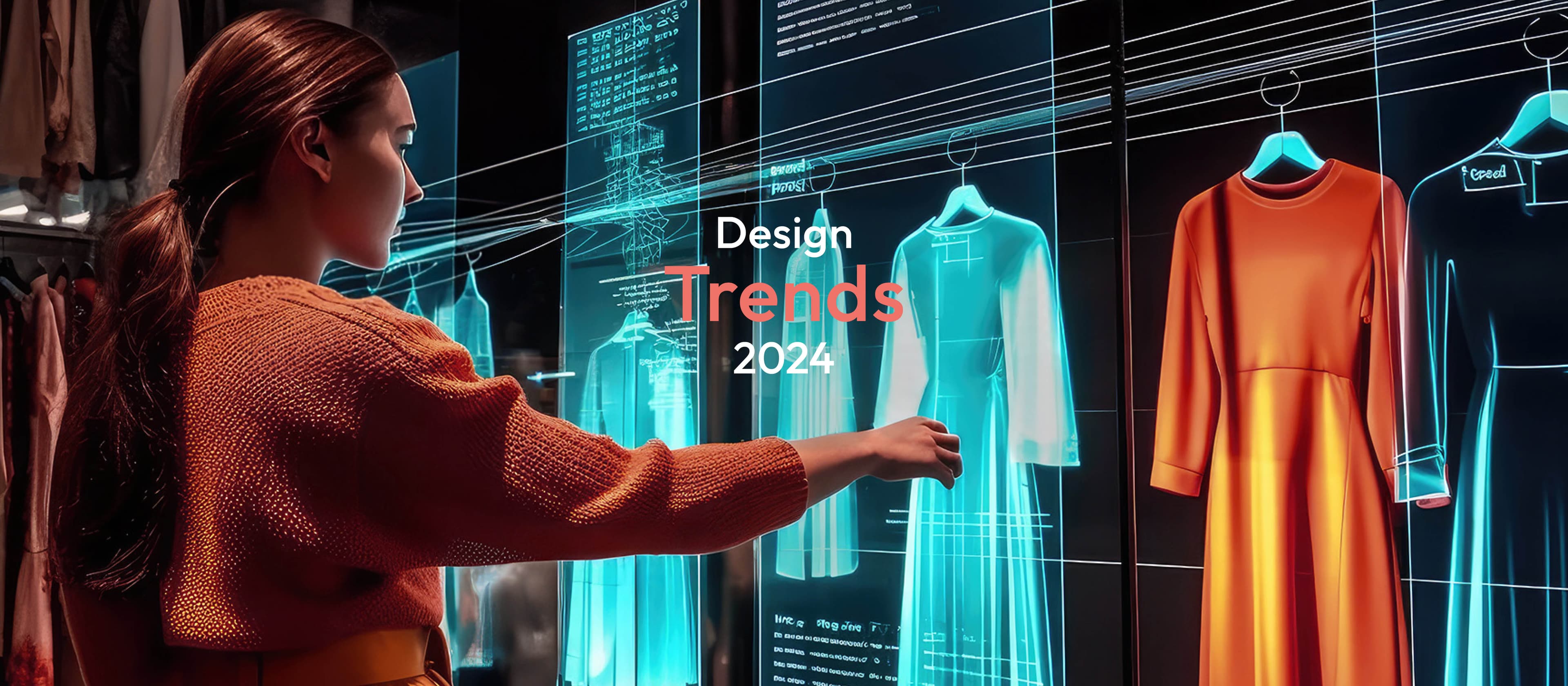 Bye Bye 2023 and hello 2024, what have you brought us and what's in store for us? It's not 2024 yet, but it won't be long now. We went looking for what info is already out there for the new year - Let's see what the new trends may be.
Our sources of inspiration
Before we get deeper into the design trends - a short trip for you: Here is already news about the design for next year, you can also take a look yourself. 
GSFXMentor has made a video about it, you can find it on YouTube and in a crisp 3 minutes and 16 seconds we get a sneak peek for 2024. You can read the related article here.
Also on LinkedIn you can find now - we write this article for you in the last quarter of 2023 - already one or the other contribution for the coming year. Like, for example, Mr. Ridoy's article - "A Glimpse into the Future of Creativity."
The ZD Blog also provides a post from September 2023 for Web Dev Expectations: Top 10 Web Design Trends to Expect in 2024. 
Also from September is Phenyx's post on the Top Graphic Design Trends of 2024.


The trends for 2024
Trend No. 1: Artificial intelligence
It was clear anyway that a lot will happen here and that this will also be a trend for the next year. Not only will the technical possibilities and tools continue to improve and develop, it is also estimated that the proportion of content generated by AI will continue to grow. So there will be more and more images and videos that are either AI-edited or even fully AI-generated. 
And this is also becoming more and more realistic: while the pope in a winter jacket was still floating around social media as a meme in early 2023, these AI possibilities are also a danger and should not be underestimated in the area of deep fakes. What started as a gag can also quickly become dangerous for individuals. Because the fakes become more realistic, the potential damage to the image could become greater. 
Danger on the one hand, relief for designers on the other: AI is changing our world, and that is undisputed.

Trend No. 2: Minimalism 
All the articles we read and browsed agreed: Designs in 2024 will become much more minimalistic than we've been used to in recent years. But just writing "minimalism" doesn't make it clear where the desires are going, does it? More whitespace, more restrained color schemes or even "muted" colors, beautiful and exclusive typographies - all this should be combined and form a harmonious relationship, and bang! there it is - minimalism in 2024. 
Sounds simpler than it is - nevertheless, the trend goes in the direction of "less is more" and harmony is more in the foreground. This approach aims to give images a sense of complexity, highlighting the most important elements while creating a sense of simplicity.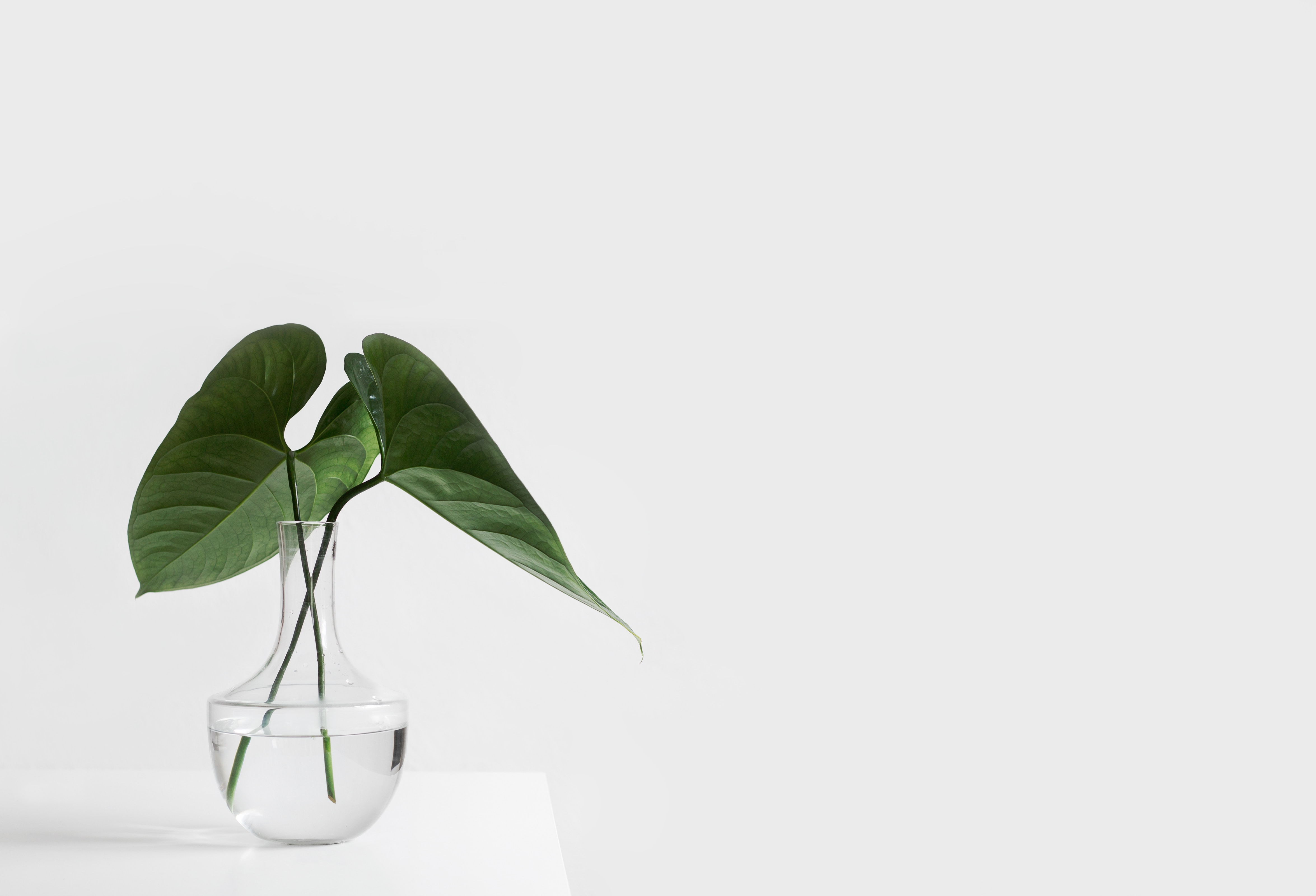 Trend No. 3: Sustainability 
There is no question that a globally important topic should not be a trend or should not appear in trends. Because the importance is too great, the consequences too extensive. Nevertheless, "sustainability" and especially "eco-friendly" are popping up everywhere, including in the trends for design for 2024. 
Design principles will increasingly also have sustainability as a central guiding principle and will be adopted by brands. The proportion of the customer base that is interested in environmental awareness is growing - brands now need to cater to this more. 
How the tech giant Apple, for example, is doing this can be read in this article on LinkedIn.

Trend No. 4: Augmented and virtual reality 
Both virtual reality (virtual reality) and augmented reality (augmented reality) will play an even larger and growing role in graphic design in 2024 than they already have. 
Access to both technologies is becoming easier and easier and thus nothing will soon stand in the way of user experience on this level. Whether it's interactive product presentations, virtual explorations in physical spaces, or even enhancements to traditional marketing efforts such as print, designers will increasingly explore the boundaries of AR and VR. 
For augmented reality in particular, the prediction for the coming year is that brands will rely more and more on interactive experiences for their users, thus linking the digital and physical worlds. In the coming years, it will be almost commonplace to scan a print poster with your smartphone and see it come to life with animations, films or other interactive functions on your own smartphone.

Trend No. 5: The renaissance of retro 
Trends aren't just about new technologies and how they can change an industry - styles are also making a comeback or even becoming a trend for several years through clever combinations. 
Nostalgia is already almost timeless in design and the 80s, 90s or perhaps much earlier eras will help shape designs in 2024. 
Things will get nostalgic, designers will travel to the past for inspiration: retro designs will resurface and be incorporated into a wide variety of work. 
The past creates a sense of familiarity and security, and combined with a new, modern message and a vibrant color scheme - the "renaissance" of retro will be the starting point for designers to create new works of art.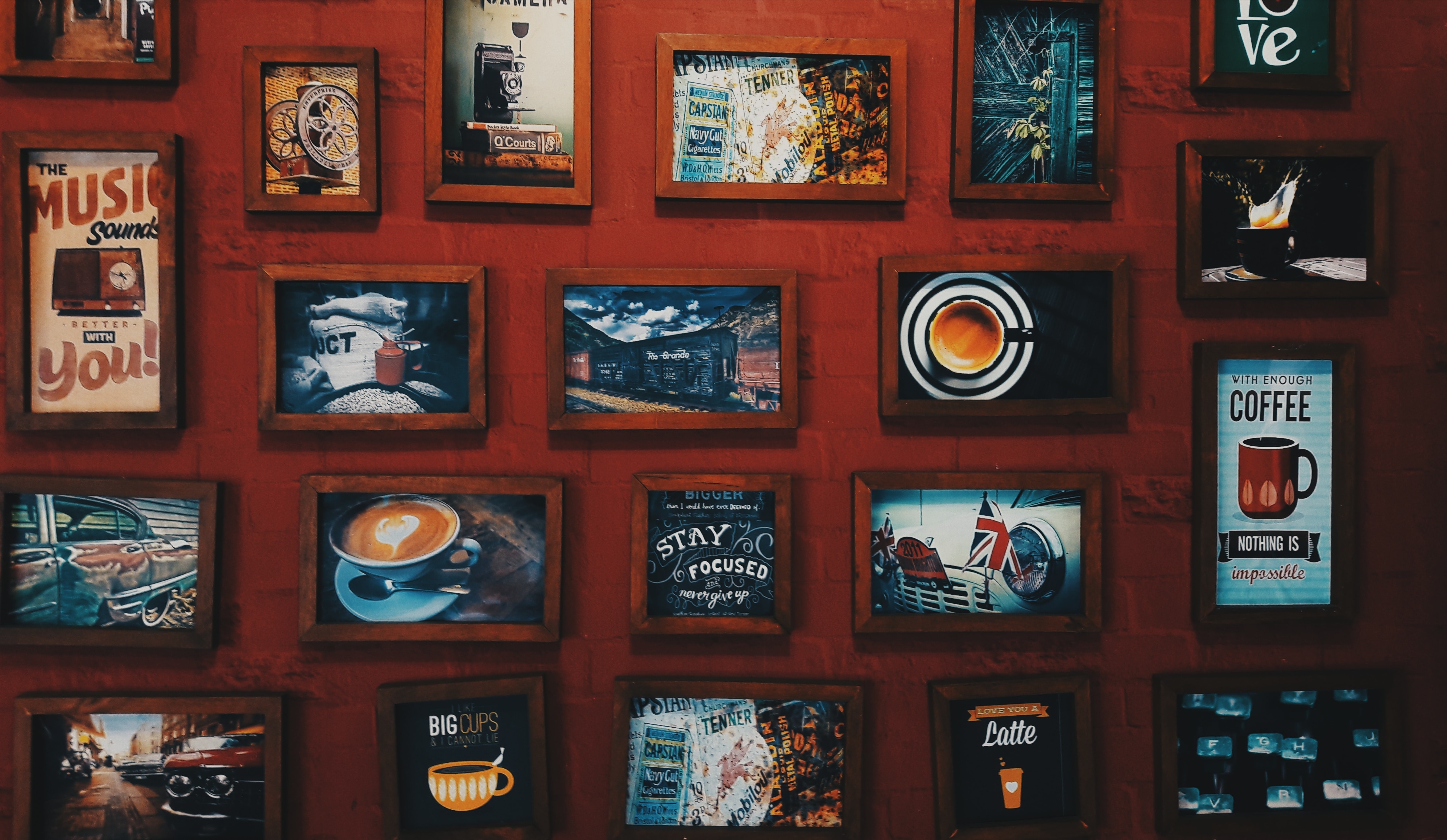 Trend No. 6: Abstract geometry 
We will also talk about abstract designs and ideas in 2024: a form of organized chaos, leaning on geometry, wild and at the same time clean shapes - visually impressive it will be for sure. 
After all, there is never a limit to creativity, and the coming year is said in the design field that abstract geometry will gain increasing popularity. Expectations will be overturned and new shapes and styles will pique our interest.


Trend No. 7: 1D, 2D, 3D 
This is no surprise either, but we would like to mention it: The use and application of three-dimensional (3D) components in graphic design will continue to grow. Designers want to leave their "footprint", to be remembered as well as to appeal to people in a completely new way - that's what drives this trend. 
Storytelling in branding takes on a new dimension when stories by and about brands are brought to life with the help of 3D and convince with depth and realism. Experts also talk about neomorphism - a design approach that uses soft, realistic 3D elements. For UI and UX in particular, we're likely to see some surprises here - possibly a big step in user guidance and generated experiences with visually enchanting elements.

Summary 
Sustainability will also become more important in design, AI as well as AR and VR will turn everything upside down, 3D gives us more depth and if we tip a bucket of 80s on top, we have a rough idea of what to expect. And not to forget minimalism of course. 
7 trends we have picked out for you and found 7 new possibilities that will amaze us and make the familiar ad absurdum. A year full of surprises with trends that will surely outlast the coming year is ahead of us. 

More exciting articles can be found on the Flanke 7 blog.