Design tools in comparison
Design plays a very important role in marketing - an overview of various "tools" for corporate design.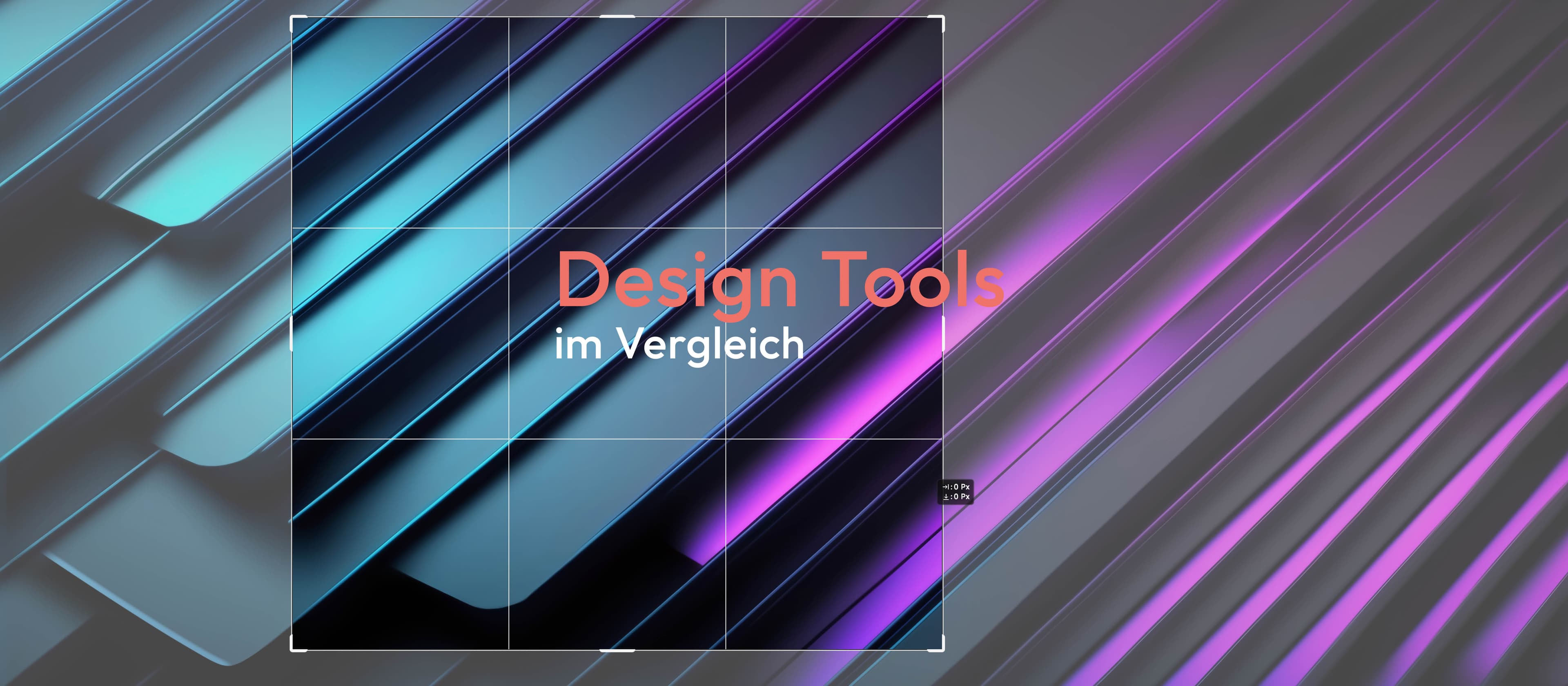 In marketing, design plays a very important role and therefore it is important not only to create a recognition value, but also to communicate one's own corporate identity through the visual and to position oneself accordingly. There are several tools and software solutions that support this and are used worldwide on a daily basis. We will now present some of them in this article. 

Design Tools
Adobe InDesign
⁠This tool is part of Adobe Creative Cloud and offers many features for designing flyers, e-books, posters, postcards, brochures, resumes, presentations, and much more. Templates and templates are also available, making it easy to get started. Overall, InDesign is a tool that focuses on efficiency, so adjustments can be made very quickly and easily. Very high-quality results can be achieved with InDesign, collaboration with others is possible, and every element and building block can be edited, which means there are no limits to how an idea can be implemented. InDesign can be tested free of charge for 7 days, after which a decision must be made for a paid version. Adobe offers various models here. 

Adobe Illustrator 
⁠If you like to create vector graphics, Adobe Illustrator is the right choice. Vector graphics are images that are created through a mathematical calculation and unlike raster graphics, no individual pixels are stored, but a description of all the objects and elements present in the image, as well as their strength, effects, borders, shadows, etc. 
⁠Illustrator can also be used to create sketches, typographies, diagrams and illustrations for print media. It contains many templates and can therefore be used in a variety of ways. Adobe Illustrator is not available as a free version, but is only available as part of a subscription. 

Adobe Photoshop
⁠"Create amazing things with Photoshop." That's how Adobe advertises this tool. It is part of the Adobe Creative Cloud and is known and popular for retouching, among other things. The tool is suitable for drawing, vectorizing, color swapping and and and. There is (almost) no limit to the possibilities. Especially to make the sky in a photo a little more vivid and warmer, this tool is just right. In our tool palette as an agency it should not be missing, but the handling needs to be practiced. A very popular tool for graphic designers, which is available in different subscription and price models. 


Figma 
⁠This tool has been around since 2011 - it comes from the cloud and is web-based. It is built in such a way that several users can work with it at the same time. Besides freehand drawing, it can also create diagrams, clocks, prototypes and much more. With a total of 25 functions, this web-based tool is quite broad and through, among other things, drag-and-drop, comment function, usability tests and much more, it is quite user-friendly and the start is quickly made. In addition to the free basic version, there are also two paid versions, each of which offers a few more options.
⁠As an agency, we work a lot with Figma, for example to graphically visualize the structure of a website or to show and share templates for social media postings.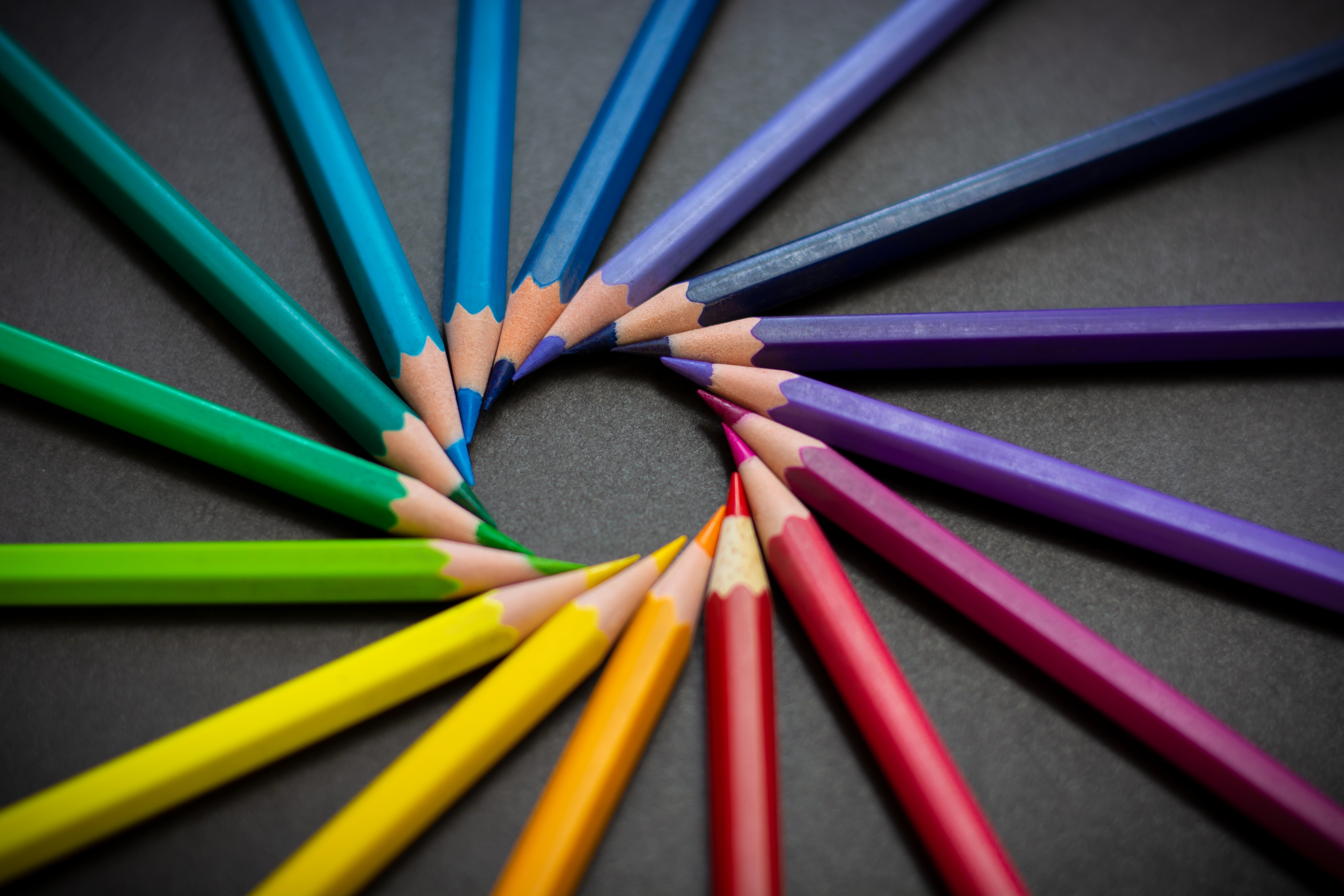 Canva 
⁠In the normal version Canva is available for free. It is a useful tool especially for content marketing, because Canva can be used to design brochures or flyers, for example, or it can also be used as an infographic tool. 
⁠Various effects and fonts are available for designing images and graphics, and Canva users can also help themselves to a number of templates for social media. In addition to the free version, there is also a Pro version that can and offers a bit more. Canva is one of the most used software solutions in the design field and is very popular due to its user-friendliness. 


Procreate 
⁠This design software is primarily aimed at graphic designers and artists. Creative sketches and paintings can be created, brushes are available as templates from a library, custom brushes can be created or different colors can be generated for a color palette. Some editing options of images are also possible with Procreate. Procreate is available as an app for iOS or Android and has a one-time price of 15.99€.

Coolors 
⁠Cool color design and selection are possible with this tool, which is already revealed by the name of this tool. The selected colors can then be used for websites or even apps. You can create your own color palette, create shades and create gradations of colors for your own design. As a tool tool for designers, it has a limited task and function, but as a supplement it can be quite helpful. If you value fancy colors, or want to change the color of your existing design, for example, for a particular season, Coolors is a good choice. 
⁠There is both a free version, as well as a paid version, which is monthly under 10€ and therefore also price as a supplement to existing tools. 


InVision 
⁠The tool for prototypes. The tool has been around since 2011 and since then it has been a helpful tool for web design and mobile app creation. It has 18 different functions for graphic artists and designers and calls itself a "collaborative online whiteboard".
⁠InVision is a tool that can be used to visualize a customer journey, for example, but creative brainstorming is also possible or creating a mood board. This tool is ideally suited for planning, project management and also for creating personas. 
⁠In terms of price, users benefit here from a free version, as long as it is only used by one person. For teams, there is a paid version that costs $4/month per user. 


Logaster
⁠This tool is ideal for small businesses that want to create their own logo, design an email signature, need letterheads or create other design tools for everyday business use, for example. 
⁠Vector files can also be created with Logaster, as well as various layouts and digital templates. The tool has evolved from an open source solution and is available in 4 different pricing models: From $19.99 (one-time) to Package L with $89.99 (one-time).
⁠Logaster allows small businesses to create a complete branding kit for just about every element of a brand identity in one place.  Logaster itself advertises that their generator has been used by over 16 million small businesses to create a brand identity. 


PicMonkey 
⁠PicMonkey, as the name suggests, is especially good for editing images and photos. It also has other features like creating designs for Facebook, Instagram or YouTube, templates, branding or graphics can be created. Just like Logaster, PicMonkey has some options in its repertoire to create your own branding set. There are different ways to collaborate in a team, use an image library or the content management feature. PicMonkey offers 3 different versions, all of which can be tested for free. After that, the prices vary for the Basic version (89,99€/year), Pro version (143.30€/year) or the Business version (274€/year). 


Summary 
In addition to the 10 tools listed, there are many others, such as Adobe Express or Crello. If you want to know something about the different social media tools, you can take a look at our article. If you want to find out about a comparison of SEO and SEA tools, you will find it here.