Affiliate Marketing
Comparison portals, recommendation blogs, influencers - all connected by the same business model: affiliate marketing.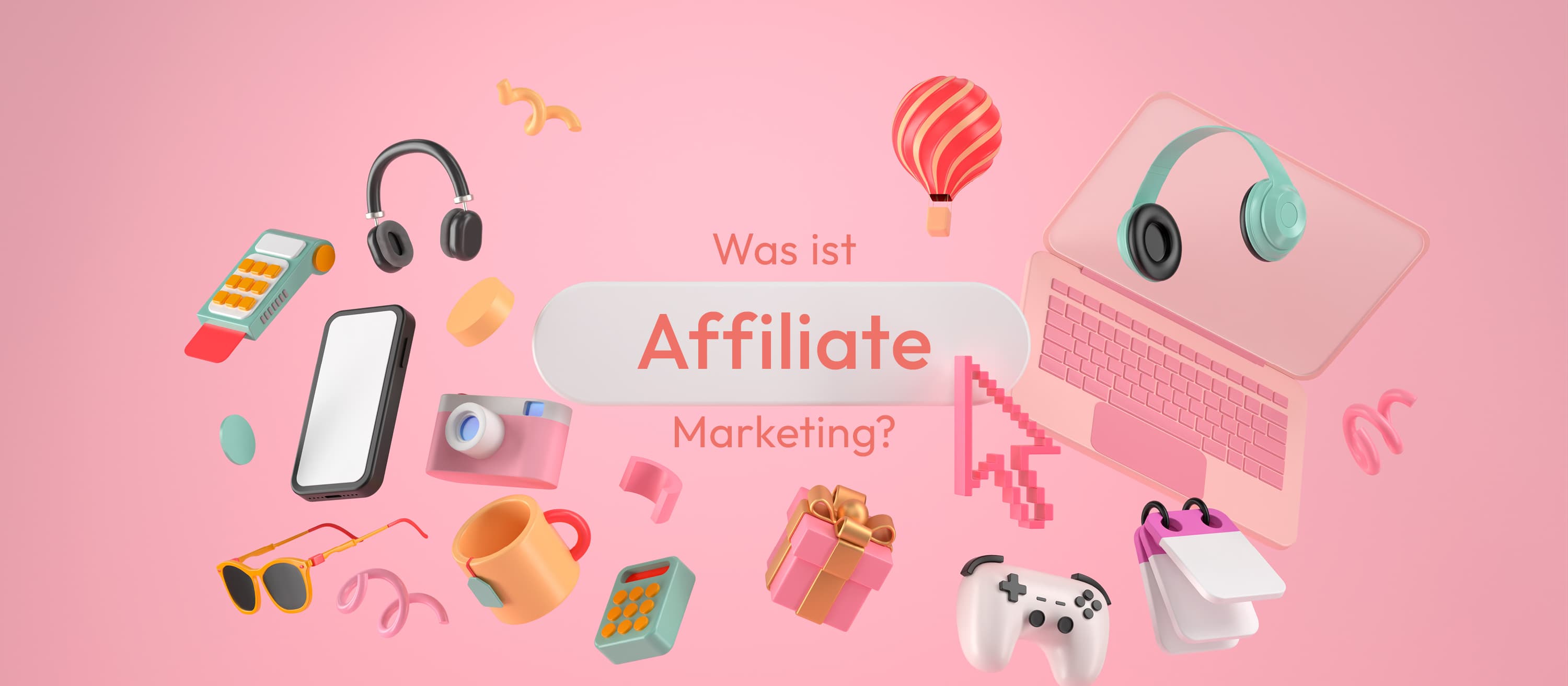 Marketing - a colorful bouquet of possibilities for the promotion, design, placement and distribution of products and services. Online or offline, paid or organic. 
The possibilities are very diverse, and so are the opportunities and risks. And there is also the possibility of increasing sales of one's own products or services via intermediaries. 
⁠Comparison portals, recommendation blogs, influencers - all connected by the same business model: affiliate marketing. Let's take a closer look at that now. 

What is Affiliate Marketing?
Content marketing is used to offer users value, affiliate marketing is about the sale and distribution of products. Affiliate marketing describes the cooperation of various sales partners who are all interested in selling products and earning money. This sale is made through so-called affiliates, who receive a commission after successful completion. An affiliate can advertise products of different companies and receive commissions for each successful deal. 
⁠Affiliates are therefore the partners of companies who use their own reach to increase sales of the advertised products so that they are subsequently paid for them. The companies provide their partners with unique links for this purpose. If a prospective customer buys for the unique link, the sale can be assigned to the respective affiliate and he receives his commission for it. 
This sounds much more complex than it is, because there is a company whose service almost everyone has used at least once and which works with affiliate links: Check24. 
Comparison portals like .Idealo or Check24 offer searchers the opportunity to find the best refrigerator at the best price. Through the comparison, searchers not only learn about the major differences between the various refrigerators, such as size, power consumption and energy efficiency, there is also the possibility of buying the new refrigerator directly from the portal via a corresponding link in the respective store. These are very often affiliate links, for which the portals receive their commission as soon as a refrigerator is purchased via the link.
The different roles 
As mentioned earlier, affiliate marketing is all about different partners working together - let's take a closer look at them now.

Merchant 
Merchants are also called sellers, advertisers or advertisers. They are the offering party in affiliate marketing.  To stay with our refrigerator example: Companies such as Bosch or Siemens, who would like to offer and sell their refrigerators via various advertising spaces, enter into a cooperation with Check24, for example. Merchants have the advantage that, in most cases, they only incur costs if a promotion is actually carried out. An action is defined in advance and can be, for example, a completed purchase. 
⁠
Affiliate 
Party No. 2: The affiliates or also called publishers. Check 24, as the operator of a comparison platform, can be an affiliate - but technology websites such as CHIP can also be affiliates. An affiliate is someone who provides advertising space to promote products, services or offers and is subsequently paid for purchases made, for example. For this purpose, the affiliate places the advertising material (e.g. images, videos, etc.) provided to him by the merchant in his advertising space and provides it with the traceable link. Here it is also important that the placement is related to the topic, which means that the placed advertising on a site like CHIP should also have something to do with technology or technical products. The advantage for Affiliates is that for them the small expenditure stands opposite a possible high additional income. CHIP, for example, operates the site either way, so the placement of advertising is a way to generate additional revenue. 
⁠
Affiliate network 
Affiliate marketing also works when there are only the two parties, merchant and affiliate. In the meantime, however, this form of marketing has developed further, giving rise to a third party: affiliate networks. These are platforms where party 1 (merchant) and party 2 (affiliate) can register and thus find each other. Like online dating, only for the sale of products. These platforms also offer payment processing. The most famous affiliate network: Amazon Partnernet. But also companies like MyLead offer over 3500 affiliate programs and thus act as a 3rd party in affiliate marketing. 
⁠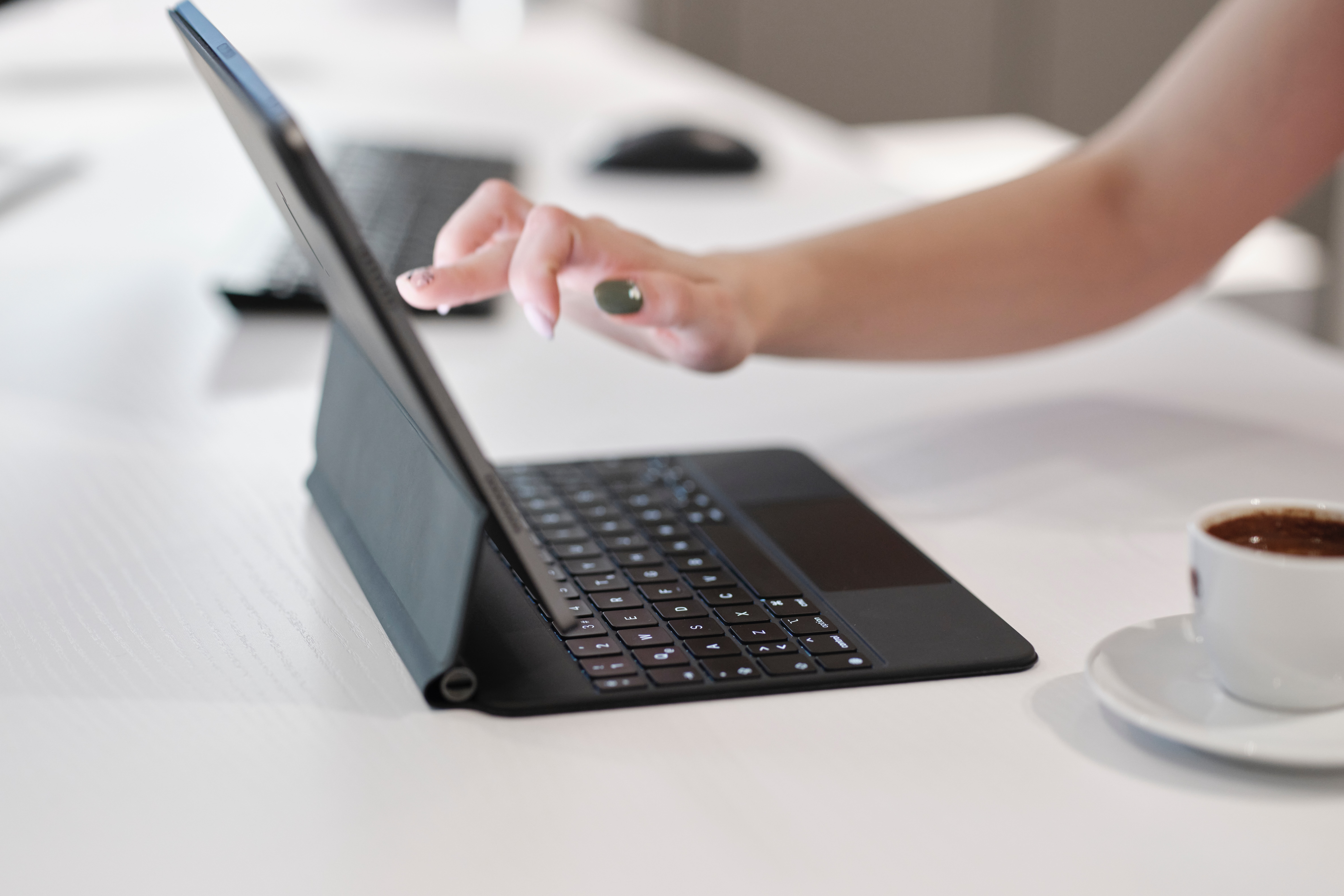 Compensation models in affiliate marketing 
Remuneration for an action brought about by an affiliate, that is with the rough hook the process of affiliate marketing. The remuneration can be very different - here is an overview of different remuneration models: 
Pay-per-sale
⁠This condition model is the classic one and is also called cost-per-order. Here, the affiliate receives a commission for each product sale. This commission can be a predefined amount (e.g. 100€ per product sold) or a percentage of the product value (e.g. 3% on each product sold). 

Pay-per-lead 
⁠In this model the affiliate is paid for generated leads. If an advertising measure does not lead to a purchase on the first visit, but the prospective customer has signed up for a newsletter, for example, a lead has been created that the merchant can subsequently contact again and encourage to buy again. In doing so, it must be determined in advance when a lead is considered complete. The affiliate is now remunerated for this generated lead. 

Pay-per-click 
⁠If traffic to the merchant's site is to be increased, the pay-per-click payment model can be selected. In this case, only the clicks on the advertising placed with the affiliate are remunerated. The payment is usually in the low cent range and a minimum number of clicks is required. 

Pay-per-action
⁠This model is based on the fact that a predefined action has been performed by customers. This can be, for example, the download of a white paper or the playing of a video. The action must be precisely defined, as must the subsequent remuneration of the affiliate. 
⁠
Cost-per-mille 
⁠This model is also known as the "thousand-contact price" (TKP) in German. It is the payment for each thousand advertising contacts with users. To generate attention, affiliates use pop-ups or layers here, for example. 

Lifetime 
⁠This payment model revolves around recurring customers: The affiliate is remunerated for referring particularly loyal and valuable customers who have bought repeatedly, e.g. via an affiliate link. The affiliate receives a percentage commission on the value of the shopping cart for each purchase. Lifetime does not necessarily mean "for life" - it can also be a follow-up commission on the first year after the first purchase. 

Advantages and disadvantages 
We have already mentioned some advantages in the presentation of the different parties. We present them here once again collected and then also go into disadvantages, because they also exist in affiliate marketing. 
Advantages: 
Merchants can increase their advertising space. 

Merchants usually only incur costs when the predefined action (e.g. purchase via link) has taken place. 

Merchants can place their products or services on pages that are related or close to the topic, which means that the likelihood of a sale is generally higher, since it is mainly people who are interested in the specific topics (as a rule, people compare refrigerators when they are looking for a refrigerator). 

A larger advertising space can also increase brand awareness for merchants. 

For affiliates, additional income can be generated, because the operators of e.g. infowebsites, run their platform either way. 

Affiliate marketing is basically very flexible and combines many advertising channels under one roof. This means that affiliate marketing can be used for retargeting, pretargeting, cashback, coupon sites, price comparators, blogs and even search engine marketing to a certain extent.

The disadvantages: 
If the choice of advertising space is not made carefully, merchants may suffer image damage. 

This image damage can also occur for affiliates: If it is a reputable site that provides high-quality content and there is the placement of advertising for products that subsequently draw, for example, a scandal after them, this can also have consequences for affiliates.

For affiliates there is the risk that merchants may not want to reward them financially for the advertising space. This should be stated in an appropriate contract from the beginning (as well as the payment periods of the commissions). 

Competition is very high, which means that both parties have to work hard to differentiate themselves from the competition: Merchants have to provide high-quality products, affiliates have to provide high-quality content for searchers. 

No relationship is built with the customer. 
Summary 
Affiliate marketing, a method that takes advantage of the advertising space of others to increase sales of products or services. Affiliate marketing, a simple way to use your own existing platform to earn extra money. 
⁠The principle is clear, the compensation models are comprehensive. The advantages and disadvantages are as comprehensive as the possibilities. Anyone who decides to tackle affiliate marketing should think about who they want to enter into such a business relationship with and set up absolute no-go's for themselves. This applies to both merchants and affiliates.  

Affiliate marketing is also part of Flanke 7's repertoire. Anyone interested in tackling affiliate marketing together with us can find more information on contact here. 

Of course, we also have other groundbreaking articles on various topics in our repertoire - right here.